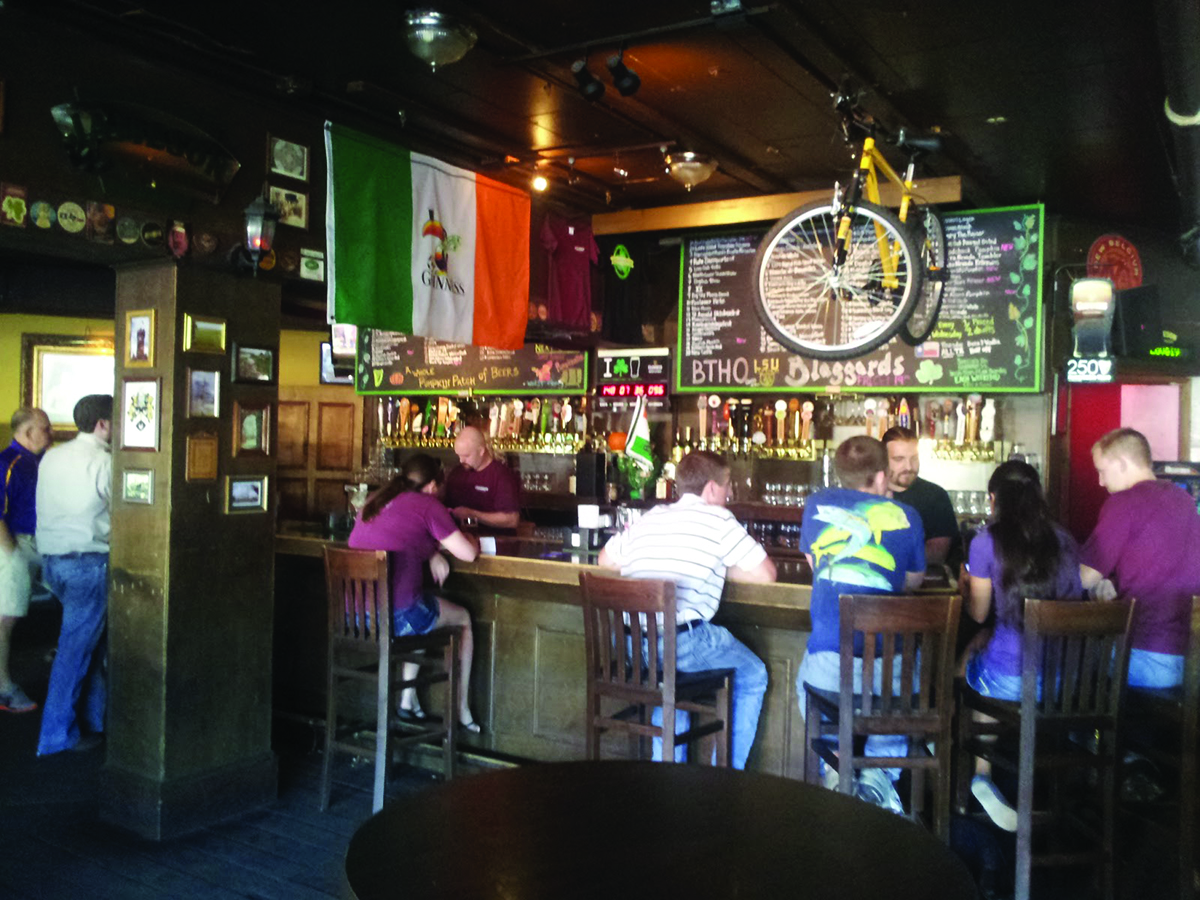 Although BCS doesn't have a huge river to dye green on St. Patrick's Day like Chicago does, we do have a weekend full of green festivities!

O'Bannon's Taphouse

O'Bannon's has the one of the largest St. Paddy's day celebration in the BCS area, and this year is bigger and better than ever! March 17 lands on Sunday this year, but the real festivities will kick off on Friday, March 15. The pub opens up at 2 p.m. and Boyett street will be shut down to make room for a 60ft. tent. On Saturday, March 16, they open at noon and will be packed with live music, green giveaways and plenty of locals. The Crafty Pig will be serving a range of delicious foods to fill up on throughout the weekend. Come meet Blackwater Draw Brewing Co.'s brewer and try two of their beers. Saturday night, Houston's Flashback will hit the stage, playing all your favorites, and when the clock strikes midnight, green beer will start flowing to mark the official Irish holiday. Sunday will be the grand finale with real Irish music all day by Blaggards. From morning until night, there will be endless Irish beverages, from spiked Irish Coffee to Mimosas to Green Guinness as well as Crafty Pigs' special Irish menu. This massive Irish party will be a sight to see! For more info, go to: https://bit.ly/2tL3Rp

Mo's Irish Pub

If you've not been over to Century Square yet, this will be the perfect time. You might ask, "What's going on at Mo's Irish Pub?" Lynsey, one of Mo's hostesses, puts it best, "What isn't happening at Mo's?" Doors will open bright and early at 7 a.m. for kegs and eggs, a true Irish breakfast. Throughout the rest of the day, bagpipers, a DJ, Bad455's and Brazos Valley All Star Band will keep the live tunes rolling. Plenty of drinks will be served with drink and shot specials all day. Find more info at: https://bit.ly/2C2nIFI

Murphy's Law

In the heart of Bryan, Murphy's Law will have plenty of festivities. There will likely be a photo booth to get polaroids throughout the night. The special menu will have all you can eat Irish and possibly even some classic green beer. Because what's St. Patrick's Day without green beer? Check out Murphy's Law FB page for more info. For their menu, location and phone number, go to: https://4sq.com/2UirAtl
St. Nick's Pub

Now this St. Nick isn't to be confused with the jolly man who comes around at Christmas and eats too many cookies. St. Nick's Pub will be the place to bring the whole family, children too! St. Nick's will be celebrating on Saturday, March 16. The kiddos will get to compete in a fishing tournament and hitch a ride on a train. While you drink your green beer, listen to the live music and snack, you could win at the golfing hole-in-one contest or stroll about the car show.  Music starts at 2:00 p.m., featuring four different bands throughout the afternoon and into the evening. There will be plenty to keep everyone busy and safe. Go here for more info: https://bit.ly/2HdwmVp.