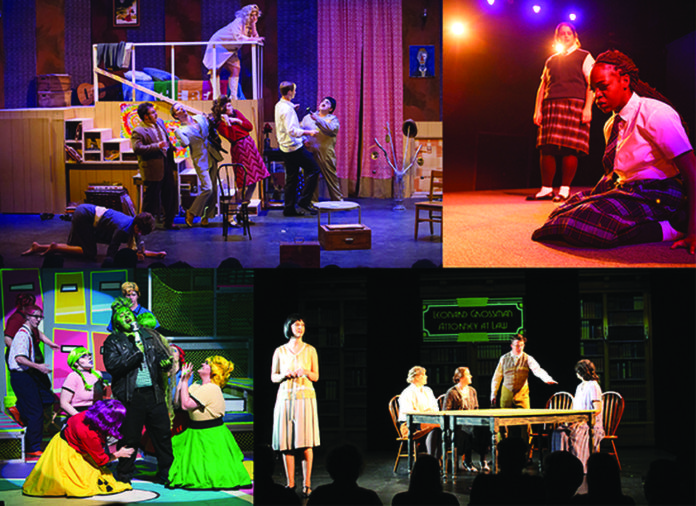 As we inch toward warmer weather and clearer skies, it can be easy to overlook activities and art events that are not centered around being outside in the sun. But when speaking about the upcoming performances of the Blinn College Theatre Arts Programs, the forecast is bright with a chance of satiating thespianism.

Blinn College Bryan Campus
On Feb. 19-20, at 7:30 p.m., in the Student Center Theatre on the Bryan campus, the Blinn-Bryan Theatre Troupe will kick off the start of their spring season with a drama-filled rendition of Lynn Nottage's "Poof!", a humorous play about a woman whose life takes a fiery turn after a little magic frees her from her abusive husband, giving her a new lease on life.

Blinn College Brenham Campus
On Feb. 20-21 at 7 p.m. and again on Feb. 22-23 at 2 p.m. in the Dr. W.W. O'Donnell Performing Arts Center, the Blinn-Brenham Theatre Arts Program is scheduled to begin their spring season with a bonafide classic story of betrayal: William Shakespeare's "Macbeth." Adapted by Jim Devenport, "Macbeth" follows the life of a prestigious general determined to be crowned king of Scotland, and together with his wife, let greed and superstition get the best of their moral compasses.

Tickets for both plays are $5 for students and $10 for general public admission.

For more information about tickets or the Blinn College Theatre Arts Programs, please visit the Blinn College Theatre Arts webpage at: http://bit.ly/3983Oai.