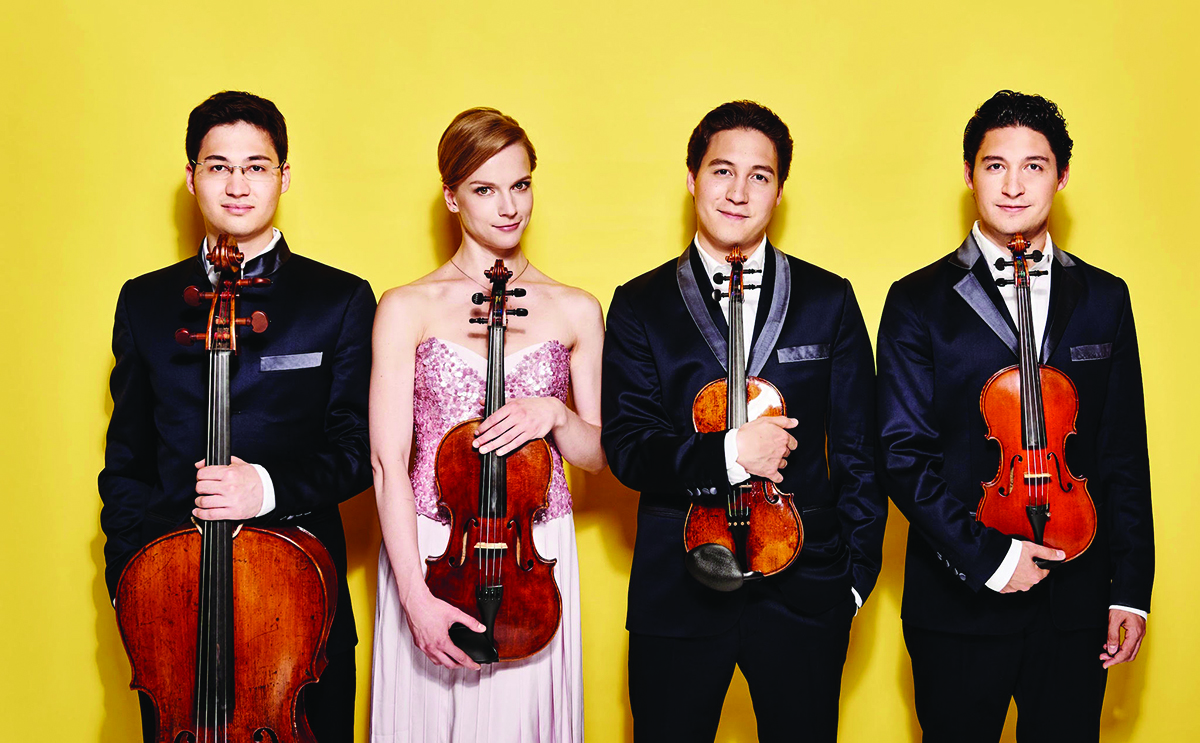 If you're stringing yourself through your week, unwind and enjoy an evening of unprecedented musicality with the Schumann String Quartet. Community members and music connoisseurs alike are invited to experience this up and coming foursome on Jan. 29 at A&M United Methodist Church.
The Schumann String Quartet is comprised of three brothers, Mark, Erik and Ken Schumann, who have been playing together since childhood,  in addition to violist Liisa Randalu, who joined the quartet in 2012. While the group does not categorize its sound, approach or style, audience members can expect authentic music dependent upon member interaction and impulsivity.
"We really want to take things to extremes, to see how far the excitement and our spontaneity as a group take us," says Ken Schumann. He and the group feel the teachings of Eberhard Feltz, Alban Berg Quartet and partner Menahem Pressler have contributed to the quartet's openness and curiosity on stage. Those who have witnessed the quartet in action attest to the members' abilities to connect on stage, and the quartet is hailed as being both musicians and entertainers.
In 2016, the quartet was presented the Newcomer Award for its CD "Mozart Ives Merdi" at the BBC Music Magazine Awards in London. The group's album "LANDSCAPES," has gained appreciation worldwide for the members' fusion of personal backgrounds, combining the works of Haydn, Bartók, Takemitsu and Pärt. "Intermezzo," the group's current album, revives their namesake Robert Schumann's work through their fresh treatment of his classic pieces.   
Having played in venues worldwide, the quartet is expected to woo attendees with its "high emotional intelligence" and "supreme technical accomplishment." Hosted on behalf of Friends of Chamber Music, a registered non-profit organization, the concert will begin at 7 p.m. at A&M United Methodist Church. Free of charge to the community, the concert will feature general admission, a reception following the concert, and a free nursery to accommodate those with children.
For more information, visit http://www.communitychamberconcerts.org/