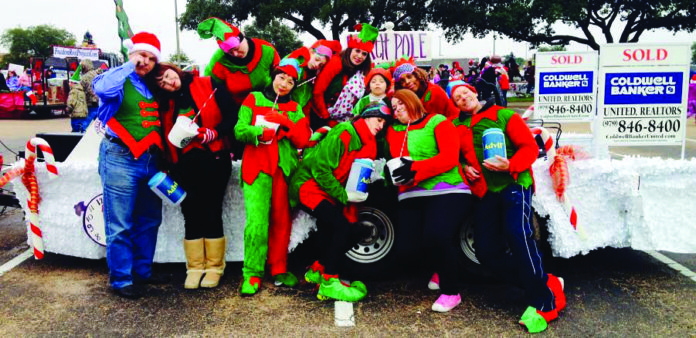 Tis the season! The Brazos Valley will be embracing holiday tradition with two parades, the annual Bryan/College Station Parade on December 8 from 3-5 p.m. and the Downtown Bryan Lighted Christmas Parade December 13 from 6:30 p.m.!

The theme of this year's Bryan/College Station Christmas Parade is "A Hometown Christmas." This year, the parade route begins on University Drive at Polo Road, and turns north on Texas until ending just past Sulphur Springs Road in Bryan. Expect many colorful, vibrant floats, music and bands! There will be appearances by the Aggie Band and the Ross Volunteers! A cherished 88 year old tradition, the Bryan/College Station Christmas Parade tells the city that Christmas is more than just a holiday, it's a season!

But there's no shortage of celebration happening in the Brazos Valley! If one parade isn't enough to really get you in the mood for the Yuletide, try the only lighted Christmas Parade in the Bryan/College Station area! At this parade, expect floats, fire engines, Santa Claus and more—all decked out in festive lights! For the parade, downtown street closures begin at 5:30 p.m., so plan your parking because both Main St. and Bryan Ave. will be closed from 28th St. to MLK.

Brighten up your holiday plans with a parade! Bring your family, your friends, and all your holiday visitors for a warm season's greetings from the Brazos Valley!

To find out more about the Bryan/College Station Christmas Parade on December 8, visit http://bcsparade.com/. For more information on the Lighted Christmas Parade on December 13th, visit  https://www.downtownbryan.com/.