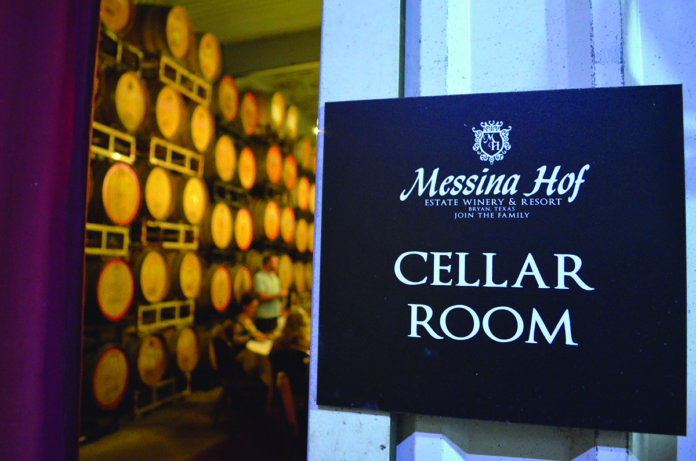 Who says Spooky Season is just for kids? Award-winning winery Messina Hof, based in Bryan, is hosting a Spooky Cellar Tour on Sunday, Oct. 27 at 6:30 p.m. and you're invited. No tricks here: get ready to be treated to some wine tasting and even a Papa Paulo Port chocolate truffle.

Guests are guided through the estate and introduced to the winemaking process at Messina Hof while learning about the history and tales of the estate. Then, there'll be four varieties of wine directly from the barrel for you to taste.

Everyone is encouraged to wear a costume and make reservations in advance, as space is limited! Tickets are only $25 per person – a great price for an upgrade from your basic "red-wine-and-bag-of-candy" Netflix combo. What's better than an excuse to drink wine and dress up?

Messina Hof finds its roots in 1977, when Paul and Merrill Bonarrigo planted a one-acre experimental vineyard with only fifty varietals. Now, 40 years later, the winery is, according to their website, at the "forefront of the Texas wine industry" and produces 130,000 galloons per year.

Still not convinced that Messina Hof wines will beat your typical cabernets and merlots? Come taste for yourself! Messina Hof recently won awards in the Grapefest People's Choice for all four wines they submitted. Get into the Halloween spirit and the legacy of Messina Hof Winery with a Spooky Cellar Tour for a girl's night out or with your sweetheart. Special Halloween 2019 wines will be available for purchase.
Located at 4545 Old Reliance Rd., Bryan, TX 77808.  For more information, and to purchase tickets, visit http://bit.ly/SpookyCellarTour.