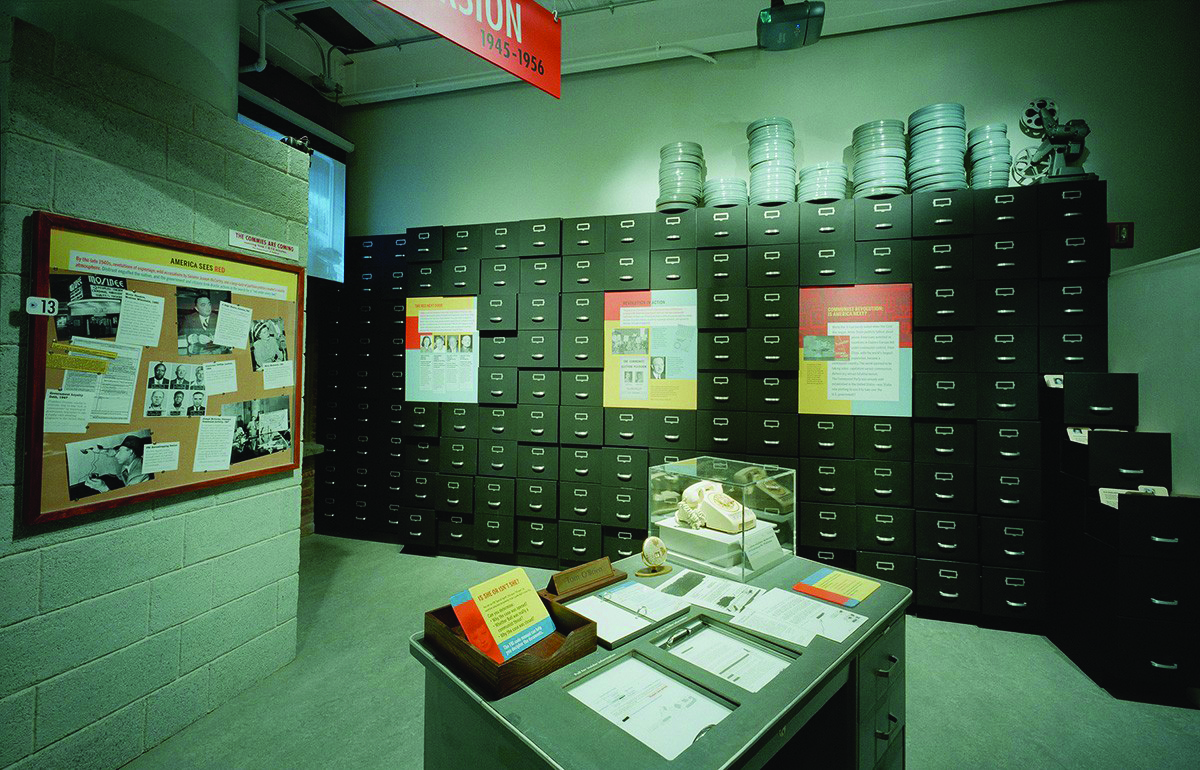 For many, an act of terror on United States' soil is one of the most frightening occurrences you can experience. But to understand how and why it happened is very important for Americans to grow.
The Brazos Valley will host such an opportunity for understanding as the George H. W. Bush Presidential Library and Museum debuts its newest exhibit, "Spies, Traitors, and Saboteurs: Fear and Freedom in America," on Saturday, Jan. 26.
The exhibit, originally created by the International Spy Museum in Washington, D.C. in 2004, offers guests an historic perspective on acts of terror that have taken place on American soil. A focus is placed on how government officials and the public responded to the events, showing the growth of U.S. counterintelligence and homeland security efforts.
"Spies, Traitors, and Saboteurs" explores significant events and times in the history of the United States when Americans were threatened by domestic enemies. Guests to the exhibit can track the details of each event as they happened.
Events covered in the exhibit will include the capturing of Washington and torching of the White House in 1814, massive explosions in New York Harbor in 1916, and the bombing of the Senate Wing of the the Capitol Building in 1971.
Included in the exhibit is more than 145 historic photographs and documents, 20 never-before-on-view artifacts, including fragments of the planes that hit the World Trade Center, and videos featuring historic film footage and exclusive interviews.
The 4,000 square foot exhibit is making its first appearance in the State of Texas, having previously appeared at venues in Washington, D.C., Seattle, Philadelphia and Chicago, among other stops. This is the fourth presidential museum for the exhibit to visit, after visiting the museums of Richard Nixon, Gerald Ford and Bill Clinton.
The exhibit will be featured at the Bush Library from Jan. 26 until May 20. The entire event is designed for families and schools, but content is best suited for ages 12 and over. Admission fees: $9 per adult, $3 for youth. Active-duty military and TAMU and Blinn students: free.
NOTE: Due to the partial shutdown of the federal government, the main exhibit area of the museum is presently closed.
To find out more about this and upcoming exhibits, go to: https://www.bush41.org/exhibits/single-exhibit?id=43#secExhibit