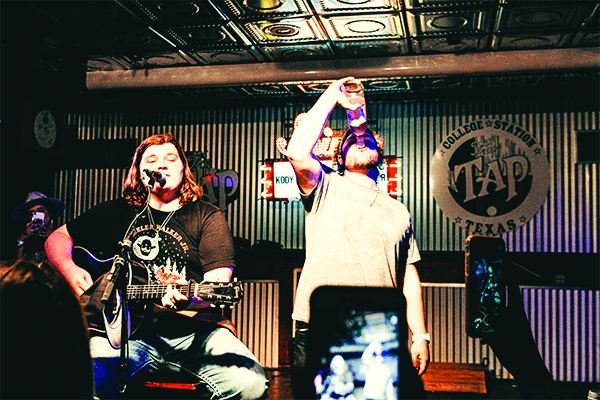 The Tap is the place to be for country music lovers on Thursday, Jan. 23. Tanner Ursey, Lucas Jagneaux and Jordan Nix will be performing from 8 p.m. to 12 a.m. as a part of their three live performances in Texas, Arkansas and Oklahoma.
Ursey, a singer-songwriter from Prosper, Texas, started his music career in 2013 when he and his brother started a band called "The Ursey Brothers." In 2017, he began his solo career and has had the chance to perform alongside artists such as Stoney Larue and Casey Donahew. Best known for his songs "Come Back Down" and "Beautiful Lies," Ursey has a way of communicating love and heartbreak through country music.
Jagneaux, the lead singer of Lucas Jagneaux & The Roadshow, is from Louisiana but is no stranger to Texas country music. In 2019, Lucas competed in the Texas Music Picker's Songwriter contest and placed first out of five finalists.
Nix, who is from Buffalo, Texas, started playing guitar when he was 11 and started songwriting at the age of 15. Originally known as Jordan Nix & The Day Drinkers, Nix's band shortened the name to Jordan Nix in 2019. Late last year, he competed in the Chilifest Music Festival Battle of the Bands where the band won first place and the opportunity to perform on the main stage at Chilifest this year.
These three artists are sure to put on a great show that you won't want to miss! Tickets can be purchased for $10 at the door. For more information, visit: http://bit.ly/371qgBq