Quarantine can make you want to do crazy things—cut your hair, take up a new hobby, or adopt a new furry friend. And now that the honeymoon of getting a dog or cat is over, you might be struggling to train your new companion. There are several places in Bryan-College Station that are ready to help with that!
PetSmart is a well-known shop that is not only a great place to pick out a furry friend, but also offers grooming services and training classes. PetSmart also has a few tips after you bring your pet home. According to April Orcutt, an employee at PetSmart in College Station, there are three things you should be mindful of as a new pet owner, specifically a dog. First, be prepared. Orcutt says it's necessary to have the right supplies, as well as implementing dog training. "It really builds that bond and shows them trust, which is really important," says Orcutt. "Treats and rewards are great, too."
Second, be patient. "Not all pets are happy-go-lucky," Orcutt says. "Show love and kindness." She goes on to say that it takes about three months for a new pet to feel at home, so patience is key in this situation.
Third, socialize your new puppy. "Start in stores before moving to dog parks," Orcutt says. "Get them used to being around people." Once your puppy feels comfortable, it will be easier to make friends during an outing.
PetSmart will be offering six week puppy training courses throughout the summer for $119, and also offer six week classes for dogs at other levels, beginner, intermediate, and advanced. If you're uncertain about which level to choose, check out the article on PetSmart's website, "Which One is Right for My Dog?" In addition to training and beauty services, PetSmart also offers boarding, which is perfect if you're planning a vacation this summer but have to leave your pet behind. If it's your first time leaving your pet, and you'll be gone for a few nights in a row, you get the first night free.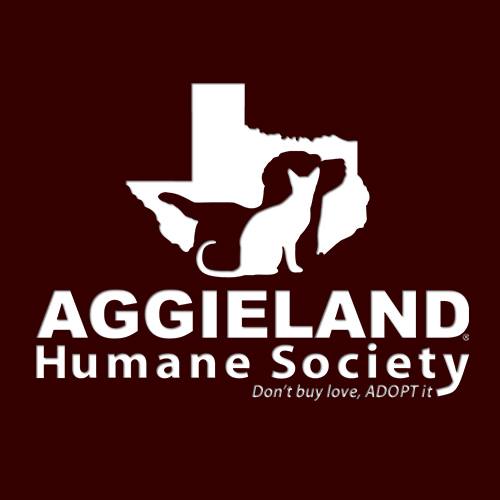 Even after the rush on pet adoption brought about by the pandemic, there are still many animals waiting for their forever home, and Aggieland Humane Society is a great place to find them. This shelter offers adoptable dogs and cats, and ensures that your new pet is good to go. AHS Communications Director Darby McKenzie also has a few tips for new owners. First off: time and space is key. "Give your newly adopted pet time and space to get used to its new home," McKenzie says, and agrees with Orcutt that it may take longer than you expect for your new pet to feel at home. "Your new pet may take a few days to a few months to become comfortable in its new environment, so patience is vital," McKenzie says.
Secondly, set up a vet appointment soon. The society recommends scheduling a post-adoption check-up within two weeks of adoption. "Just like humans need regular checkups, your dog and cat do, too," McKenzie says. "Plus, if you adopt a puppy under six months of age, they may require additional rounds of vaccinations to protect them from diseases that are found in common areas like parks and backyards."
Finally, know what to feed them! "Be sure to ask what kind of food the pet has been eating before bringing it home," McKenzie recommends. "Often a sudden change in diet can cause major tummy upset—something most new pet parents will want to avoid!"
AHS offers spay/neutering services, as well microchipping. The website features many adorable dogs and cats to choose from, and for a reasonable price, one could be yours! Adoption fees for dogs are $95, $125 for puppies and $150 for purebreds. There is also a great selection of cats, with adoption fees ranging from $50 for adults, $95 for kittens and $150 for purebreds. AHS is only available by appointment, so be sure to call ahead before you head over.
With so many different resources to adopt or train your new friend, getting a pet this summer might be your best idea for summer fun. Whether you're looking for a canine or feline, PetSmart and Aggieland Humane Society are two places you can be sure to find reliable help as a new owner. Even with pandemic precautions in place, you can still get the best furry friend in the Brazos!