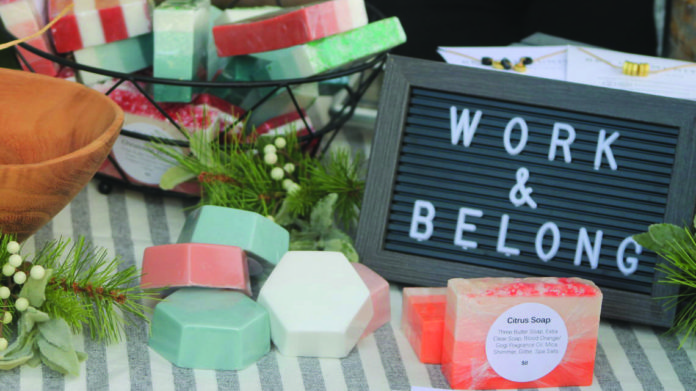 You probably hear a lot about the benefits of shopping locally. Often, local vendors offer a more personalized shopping experience where you get to meet the person who made the product, and the products are usually healthier and more economically friendly in the long run. Lake Walk Town Center's seasonal artisan market, The Local, similarly benefits its local shoppers. Every Tuesday starting September 24, you can meet vendors and neighbors from across the Brazos Valley, shop for a variety of products, and enjoy a nice evening taking in Lake Walk's scenery.

Visitors can shop soaps, salsas, breads, jewelry, pottery, blacksmithing, and so much more at The Local. In addition to the many vendors, The Local also features live music, food trucks and giveaways. In past fall seasons, markets even took on the holiday spirit during the fall and winter months.

The purpose of The Local is to promote and showcase local vendors, and anyone interested in selling their own products at the market is invited to apply on the Lake Walk Town Center website.

The Local is a free, community-wide event that will continue every Tuesday after Sept 24 until December 10. The market will last each week from 4 p.m. to 7 p.m. Each week's vendor lineup will vary and weekly schedules will be posted on The Local's facebook page. Those interested can also sign up to receive emails from the Lake Walk Town Center website. The Lake Walk operates on a rain or shine weather policy, meaning even in a little rain, the market will be open.

For more information visit https://www.lakewalktx.com/thelocal