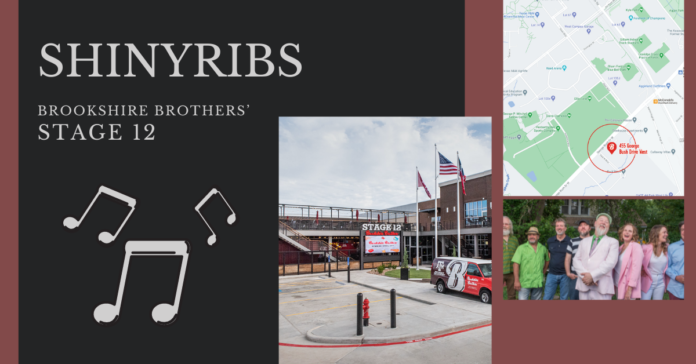 Despite music's very expressive nature, there are people who try their hardest to categorize it with different labels. What they don't realize is that art comes from the heart and can't be put in a box. For a band like Shinyribs, whose playlist ranges from country-soul to swamp-funk, their sound can only be described in one word: fun. The group has spent most of the summer playing different shows across Texas, and on July 9, they'll be coming to College Station, performing at the new Aggie-themed Brookshire Brothers grocery store on George Bush Drive.
Shinyribs was started by Texas musician Kevin Russell. Living in Austin, Russell made a name for himself playing 18 years with the alternative country band, The Gourds. Shinyribs originally began as the name of Russell's solo act, but it eventually evolved into the name of a new band. Since then, the band has been nominated for numerous Austin Music Awards, including a win for Band of the Year in 2017. Nowadays, the band tours and performs with eight members, covering vocals, guitar, drums, keyboard, and horns.
Joining Shinyribs is another atypical band, David Beck's Tejano Weekend. After watching a Selena performance on TV at a house party in 2017, San Marcos native David Beck became obsessed with Tejano music, listening to it and writing it as often as he could. Now playing with a band of his friends, Beck brings the sound of Tejano music to English speaking audiences across the southwest United States.
Just as Shinyribs breaks genre standards, Brookshire Brothers is neither a standard grocery store nor your typical concert venue. In addition to the usual amenities such as the deli, pharmacy, and fuel pumps, Brookshire Brothers also boasts a large outdoor amphitheater with both bleacher and balcony seating and in house tap that serves a wide selection of beers.
The event kicks off Friday, July 9 at 8 p.m. The concert is in celebration of Brookshire Brothers' 100th Anniversary, and tickets can be purchased online, with prices ranging from $20 for general admissions to $160-$260 for private tables of four. Tap beer and wine by the glass will be available for purchase as well as BBQ sandwiches, sausage wraps, and chips.