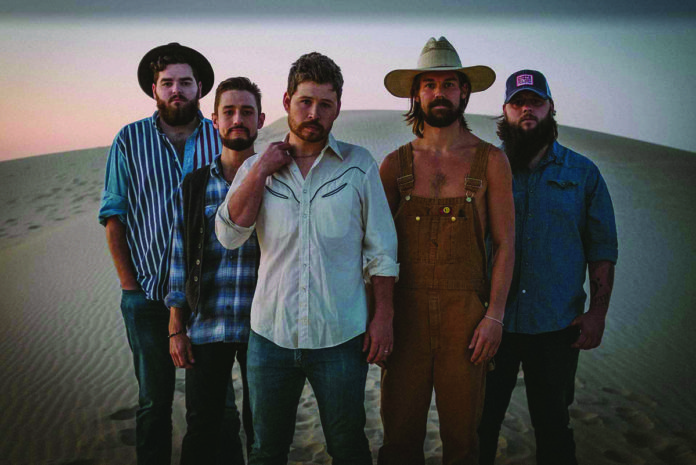 Dust off your cowboy boots and get ready to go dancing! On Friday, Oct 11, Shane Smith & the Saints are coming to Hurricane Harry's dance hall for a night where folk, rock, and country music blend together for a swingin' good time. Since the release of their new album, "Hail Mary," in June, the band has been pleasing crowds with a variety of tunes on their album tour.

Based in Austin, Texas, this five man band has played more than 40 states and on three different continents, performing hundreds of shows a year. Described as a high-energy act with four-part harmonies, the band's music "crosses the gritty, blue-collar storytelling of Bruce Springsteen with the singsong hooks of Mumford & Sons."

Shane Smith is joined by group members Bennett Brown on the fiddle, Dustin Schaefer on lead guitar, Zach Stover on drums, and Chase Satterwhite on the bass. With "roaring vocals" and "stampeding melodies," the Saints will entertain you with a Friday night that's sure to make all your weekday stresses melt away.

Don't miss out! Doors open at 9 p.m. Ticket sales will be online for only $12 and end one hour before the show. Hurricane Harry's is only for adults aged 18 or older, so be sure to book a babysitter for your night of live music, dancing, and new memories. Hurricane Harry's is located on 313 College Ave, across University from the Northeast side of the Texas A&M campus.
Visit http://bit.ly/TheSaintsAtHarrys to buy tickets and RSVP.