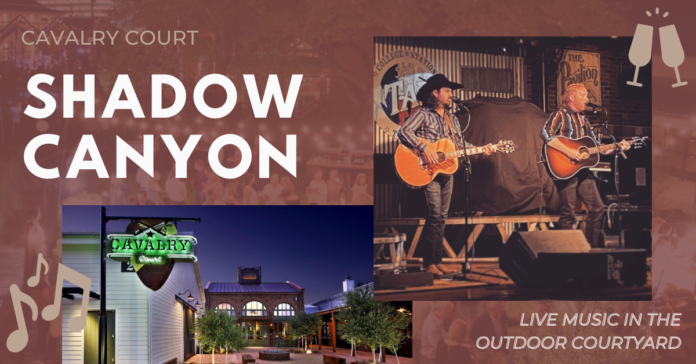 What's better than an Aggie gameday weekend? How about post-game drinks at Century Square's Cavalry Court Hotel & The Canteen Bar? On Oct 2, the country cover band Shadow Canyon will be performing live music in the outdoor courtyard area from 7:30pm to 10:30pm.
A Bryan-bred, 90s country band, Shadow Canyon travels extensively, playing your favorite country covers from artists like Brooks & Dun and Tyler Childers to audiences all over Texas, guaranteeing you'll want to put on your boots and sway to the music with cold one in hand.
Serving tasty cocktails, longnecks, craft beers on draft, wine and a variety of southern food, The Canteen Bar provides the perfect way to recoup and relax after the game. There's plenty of room to stretch your legs in this outdoor family-friendly environment, so why not grab a group of friends and pull up to one of the many tables? The drinks and eats pair perfectly with Texas country live music, giving you a night to remember under big and bright Texas stars.