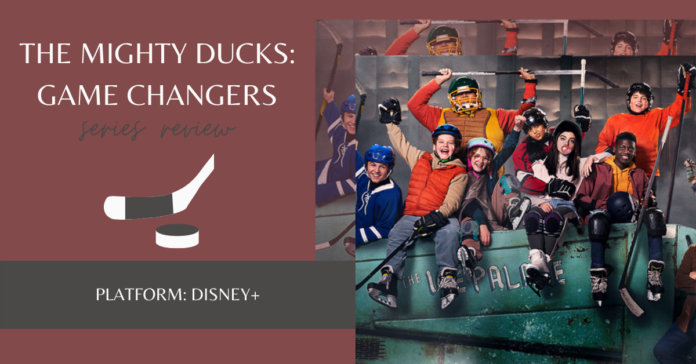 Platform: Disney+
During the days of endless remakes and reimaginings, one might assume it was inevitable to loot from beloved 90s kids movies in order to make millennials feel nostalgic about their past, but it begs the question: does "The Mighty Ducks," of all creative properties, deserve a sequel? In "Mighty Ducks: Game Changers," the audience is introduced once more, to Emilio Estevez's Gordon Bombay, who true to form, has found himself once again in dire straights, having become a bitter nobody after a string of failures following, apparently, the events of the last "Mighty Ducks" movie (from 1996).
The series, however, doesn't follow the old characters so closely that it forgets about new ones. While Bombay's old team, the titular Ducks, have grown into a powerhouse over the decades, they have also become the arrogant, winning-obsessed pricks that Bombay always tried to avoid. He finds himself, over the course of a handful of episodes, drawn into helping a young player and his mother create a new team, one resembling the scrappy, poorly-skilled but enthusiastic Ducks from the original films.
The new cast, made up of primarily 12-13 year olds, might not have the same magic as the old one did, but the show otherwise both captures and updates the mood of the original three movies well. If you're looking for something innocent to watch with your kids or if you were really into kids movies in the 90's (like this millennial was), it's definitely worth a watch. The series is still ongoing, with new episodes releasing every weekend.