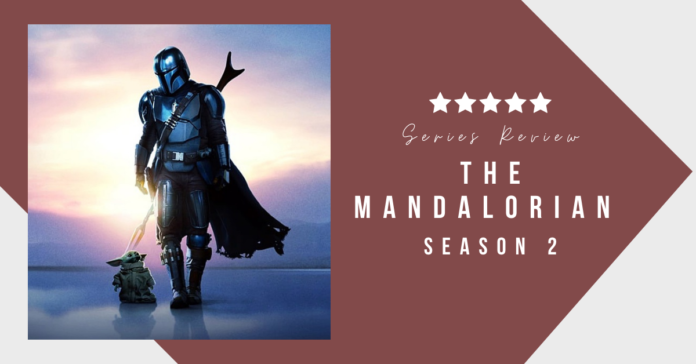 Platform: Disney+
Last year, "The Mandalorian" made headlines for being a couple of different firsts: it was Disney+'s first original series and it was the first time the "Star Wars" saga made its way to the small screen in a live-action series. While most series would fade into obscurity after its initial attention-grabbing headlines, a season and a half into the show's run, "The Mandalorian" has managed to become a beloved piece of the "Star Wars" mythos. Developed by Jon Favreau, one of the architects behind the Marvel films and the director of the 2019 "The Lion King" remake, and Dave Filoni, who has been the showrunner on all three "Star Wars" animated series ("Clone Wars," "Rebels," and "Resistance"), "The Mandalorian" has continued to be one of Disney+'s most popular originals.
The second season follows the titular Mandalorian bounty hunter as he attempts to find out what to do with "The Child" (lovingly named "Baby Yoda" by series fans.) Halfway through the season, the Mandalorian's journey has taken him all across the "Star Wars" galaxy in search of any remaining Jedi Knights (a rare, mythical order of sorcerers you almost certainly haven't heard of before, right?) who can take care of this powerful, 50-year-old infant. Along the way, our main characters have run into many familiar faces from Filoni's three animated series, though thankfully these easter eggs have been carefully placed so as not to interrupt the show's primary story arc. "The Mandalorian," in this aspect, does fan-service right: it gives some really cool throwbacks for "Star Wars" fans who have been around for a long time without being so slavishly obsessed with the past that it forgets the story it's currently telling.
If you're looking for fun, escapist entertainment, you can't do much better than "The Mandalorian," and if you're a "Star Wars" fan, the series is unmissable and very nearly worth the price of Disney+ by itself.