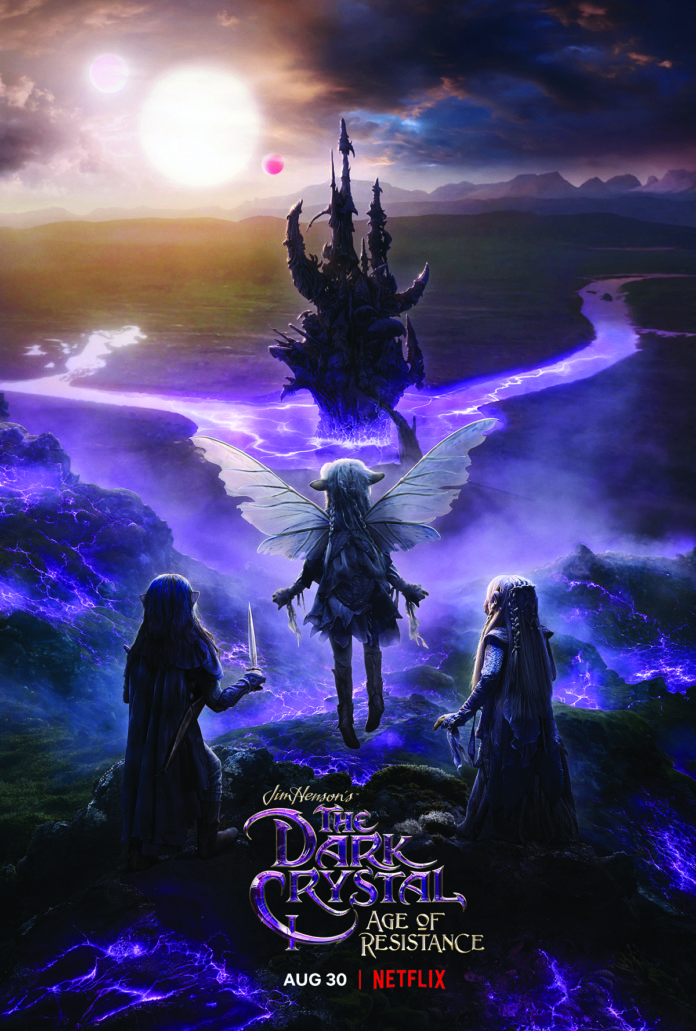 Those of us who grew up in the 90s and early 2000s were inundated with fantasy media. Fast forward twenty years, and western culture thrives on genre stories: "Game of Thrones" is an international phenomenon, Marvel movies continue to break records, and thick "Dungeons & Dragons" tomes fly off bookstore shelves. It might be easy, then, to overlook something like Netflix's brand new "The Dark Crystal: Age of Resistance," a prequel series of the cult classic fantasy movie from the early 1980s.

What separates "The Dark Crystal" from its big-budget peers is its commitment to aesthetics. The original 1982 film, directed by legendary Muppeteers Jim Henson and Frank Oz, was unique because it was acted out completely by puppetry. While some critics found its story lacking, the film was praised for its handcrafted visuals. The good news is that "Age of Resistance" captures this aesthetic perfectly. Outside of a few scenes where it's obvious the directors are using CGI, all ten episodes are driven completely by puppetry.

Despite the fact that the visuals seem dated when compared to blockbusters like "Avengers: Endgame," you'll never find yourself disinterested. The story, while simple and unsurprising, still engages viewers with its likable characters, many of whom are voiced by recognizable actors such as Mark Hamill ("Star Wars") and Simon Pegg ("Shaun of the Dead").

In all, "The Dark Crystal: Age of Resistance" nods to its source material while still breaking new ground. If you like fairy tales and can handle the intentionally outdated visuals, give this series a shot!