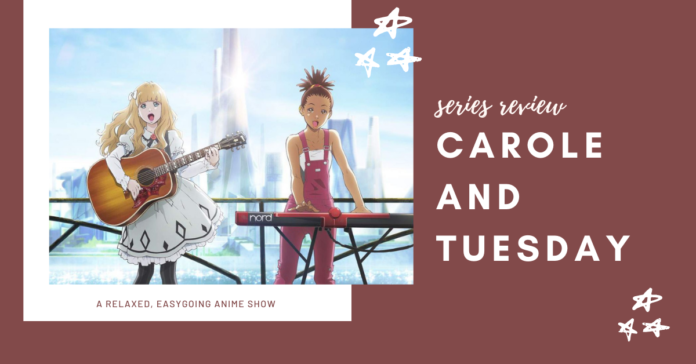 Netflix's two season series "Carole and Tuesday" came out of left field in a lot of ways. First of all, it's a relaxed, easygoing slice-of life show that was created by anime legend Shinichirō Watanabe, a director most known for the action classics "Cowboy Bebop" and "Samurai Champloo." Secondly, the series is primarily in Japanese with English subtitles, yet all of the show's many songs are sung in English, likely done to appeal to the show's American audience.
"Carole and Tuesday" follows the story of the titular characters, who are two young adult women living on a far-future terraformed Mars, as they explore their relationship through the songs they write together, becoming viral music stars in the process. Especially compared to Watanabe's earlier work, "Carole and Tuesday" is slow-paced and down-to-earth, giving its audience ample time to explore the many times messy lives of the show's protagonists and also to enjoy all of its surprisingly catchy, all original music.
In a time of uncertainty like ours, stories like "Carole and Tuesday" are here to provide ample tonic for shot nerves.