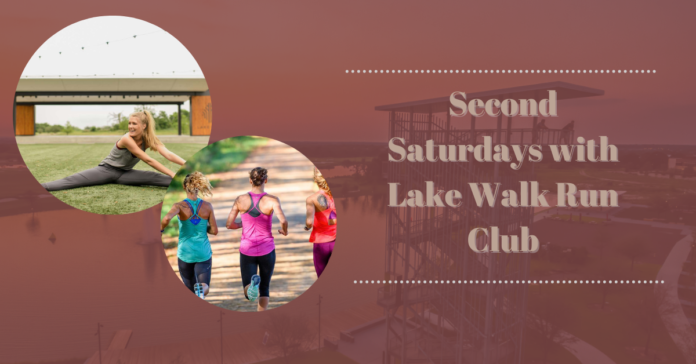 It's the perfect time of the year to throw on your running shoes and go for a nice jog. Second Saturdays Lake Walk Run Club allows you to exercise and meet new friends while you're at it. On May 14 from 8-9:30 a.m join with friends or family, or go it alone and workout, socialize and enjoy the beautiful view at Lake Walk.
Second Saturdays Lake Walk Run Club is special because running coach Courtney Floyd leads the sessions and helps you meet your personal goals, whether that's improving your time and mileage or training for a race. This way, you can meet people to run with that will be suited to your running ability. With the targeted and free training provided by the club, you'll receive a workout that's great for your personal strength and routine.
Lake Walk is certainly becoming the talk of the town. Composed of a walking trail, technology companies, and restaurants/ shops, and of course the Stella Hotel, the area is lively and stunning to behold with its views over Lake Atlas. This is the perfect place for a walk or run because you can effectively and easily stop in at POV Coffee for a coffee or even grab a bite to eat at the Campfire Restaurant in the Stella Hotel after working out.
Grab your tennis shoes and prepare for a customized workout great for you and anyone interested! This event is free and open to the public and a great opportunity to meet your future running buddies or let off some steam.