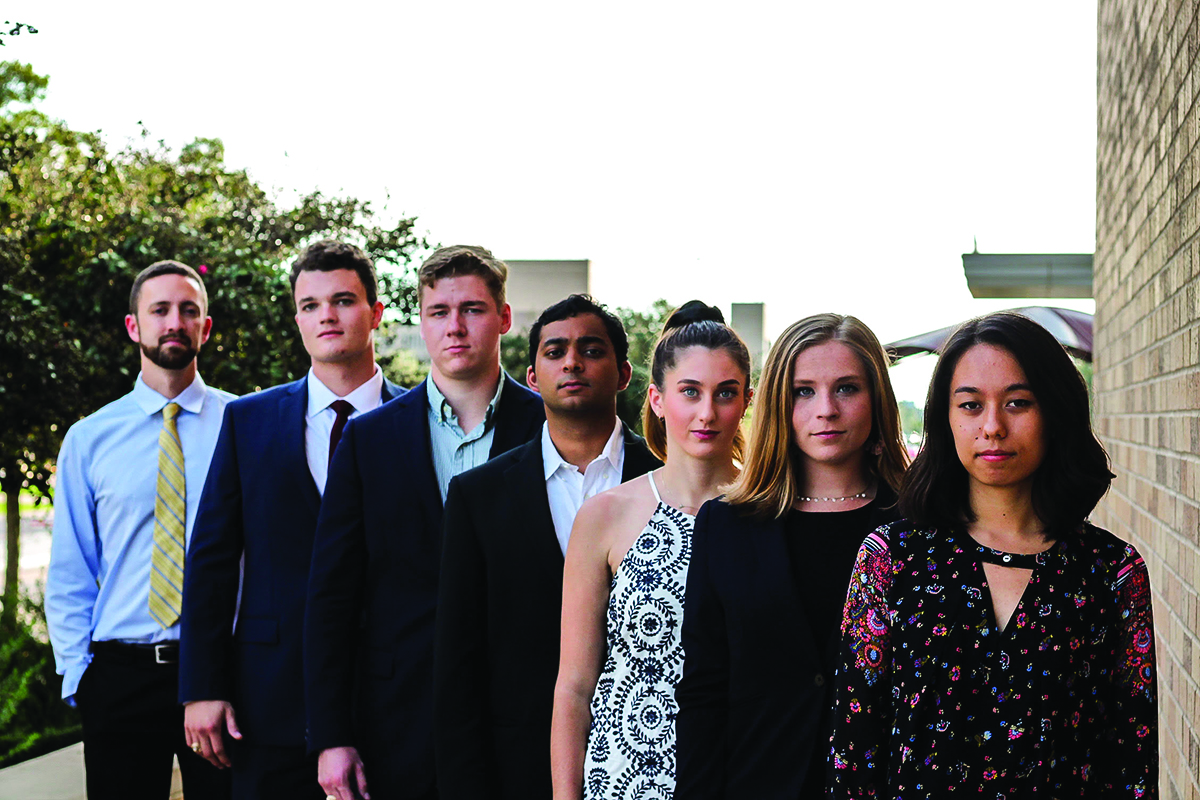 It all starts with an idea. The greatest businesses and products of our generation all started that way—with an idea. On October 8, students from all across the Southeastern Conference (SEC) will go head to head in presenting their most innovative creations when Texas A&M University's Mays Business School and the McFerrin Center for Entrepreneurship host the 2018 SEC Student Pitch Competition.
This competition brings together 14 student entrepreneurship teams, each from a different SEC university, and each with an original product and business concept. Teams of undergraduate and graduate students will pitch their businesses and the reasoning behind them to a panel of highly esteemed judges, who will then evaluate both the presentation itself and how viable the ideas are for the entrepreneurial community.
A slot at the SEC Pitch Competition is highly coveted, as winning the slot demands intense work and a really fantastic idea. Stephanie Burns, Communications Coordinator at the McFerrin Center for Entrepreneurship, emphasizes how much hard work as well as talent goes into preparation, saying, "students onstage at the SEC Pitch Competition are truly the best pitchers in the SEC." After a year of preparation, students are selected in advance by their own universities' entrepreneurship programs. Representing the Texas A&M team at this year's competition is the group Botrionyx.
Burns also says if you attend, you can expect to be impressed. "Not only are [the students] balancing the stresses of college life, but they're also working hard and trying to launch a business. The teams this year are exceptional and have some really innovative products, but you'll have to attend the competition to learn more about them!"
In addition to providing experience to the students in presenting their products to potential investors, the competition awards $25,000 in total prize money each year.  Burns says, "This prize money is a huge boost for most early stage companies…and allows the students to keep pursuing their business. It also allows these student entrepreneurs to experience what it will be like when they're in front of investors." An opportunity like this provides students a chance at long-term success with their business.
At the last stage of the competition on Oct 8, the three finalists will present their ideas one more time. Judges will give brief feedback to each team and will ultimately choose one champion. Burns encourages everyone to witness this unique event, saying, "Attendees should look forward to hearing about some truly groundbreaking companies with new technologies that have never been seen before." Who knows? The next big thing might come straight from this event. Following the awards, be sure to attend the reception to network and talk to the teams.
Beyond being beneficial to the student participants, this event displays that entrepreneurship can be for everyone. Students competing have a wide range of majors and interests, from engineering and business to law and pharmaceutical sciences.
The McFerrin Center of Entrepreneurship creates special programs and events, such as the pitch competition, to encourage small businesses and shape students, alumni, and faculty in their entrepreneurial skills. Established in 1999, the center has served as Texas A&M University's homebase for enterprising individuals, so in spite of the huge undertaking for this event, it's all in a day's work for Burns and her team. "We're really excited to invite other SEC schools to Texas A&M and introduce them to Aggieland."  
The finals of the SEC Pitch Competition are free and open to the public, but you do need to RSVP on the McFerrin SEC Pitch Competition page. The finals will be held in the All American North Club at Kyle Field at 6:30. Whether you want to feel inspiration from the creativity of individuals in our community or just want to hear about the big ideas the finalists have to offer, all are welcome.