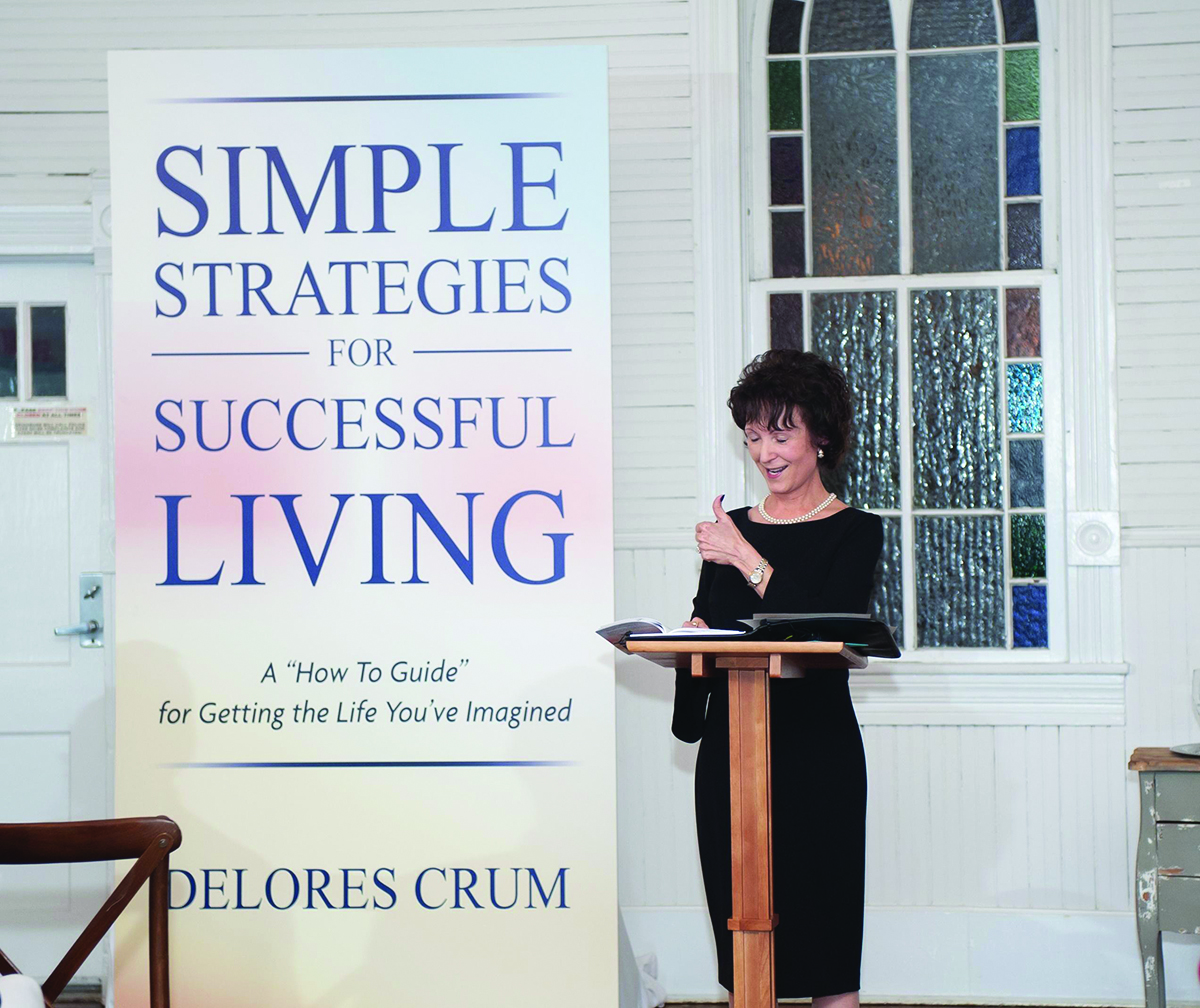 Learn to live like never before from the woman who embodies the question- "How does she do it?" This month, community members will be given a behind-the-scenes look at Delores Crum's tell-all memoir "Simple Strategies for Successful Living: A How to Guide for Getting the Life You've Imagined" at the SEAD Gallery & Bookshop on June 13.
Praised for its authenticity, "Simple Strategies" does just that: provides readers with encouragement and support to reach their life goals in a rewarding manner through identifying seven strategies that shape success, including positivity, persistence, principles, energy, expertise, emotion and zeal. In her memoir, Crum explains how the wholehearted application of these strategies can make a positive difference in anyone's choices and actions.
Crum is notorious for her involvement within her professional community- marked by her role as President and Chief Inspiration Officer (CIO) of two Texas-based special events rental companies. Furthermore, her passion for sharing knowledge with others is reflected not only in her book, but in her character. This can be attributed to her notoriety as a mentor in life, work and business.
The evening will include a brief biography of Crum, a discussion of the book and its publication process, in addition to a question-and-answer session where attendees will have the opportunity to speak with Crum one-on-one. Wine and hors d'oeuvres will also be provided, making for a tasteful evening.
Community members are invited to participate in this free, intimate gathering at SEAD Gallery & Bookshop in Bryan on June 13 at 6:30 p.m.
For more information, contact the SEAD Gallery at 979-216-0548.