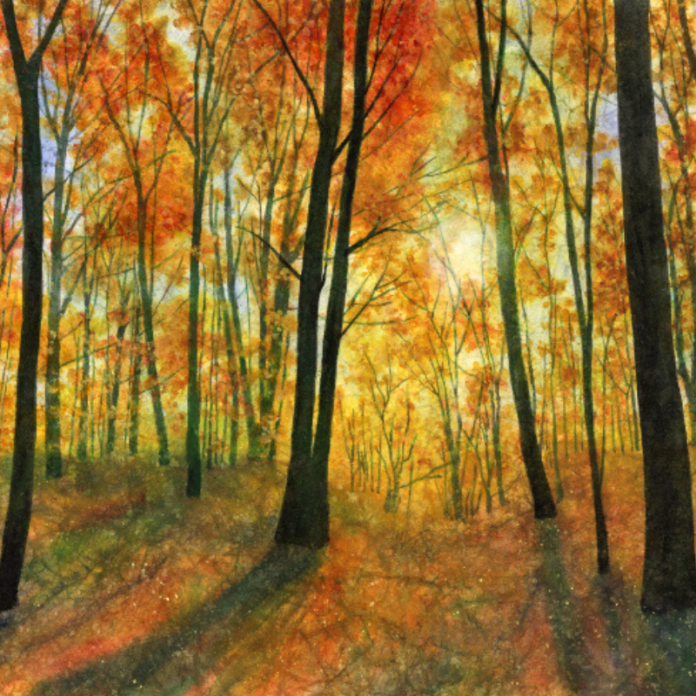 With our rapidly changing weather, the expression, "Seasons come, seasons go" has a bit of a different meaning here in Texas, especially in the Brazos Valley. One could even exaggerate and say that in Aggieland, we only have two: summer and football season. But elsewhere in our great state, the seasons are more clearly defined, and our state parks are some of the best places to view these changes. Finding inspiration from observing the seasons in Texas' state parks, artist Hailey Herrera shares her vision with us in her beautifully crafted and curated exhibit, "Nature's Brilliance: Contemplations of Color and Seasons" at the SEAD gallery in Bryan from Jan. 16-Mar. 19.

Herrera's subject matter should come as no surprise, due to her involvement with Texas state parks. The year 2023 will mark the centennial of the Texas Parks System, so multiple entities have teamed up to host a project commemorating the park system in a series of art works. For now, the project is being called "The Art of Texas Parks" and is the result of a collaboration between The Meadow Center for Water and the Environment, the Texas Parks and Wildlife Department, Texas A&M University Press, and the Bullock Texas State History Museum.

Along with a group of another 29 Texas artists who have received official appointment as "Centennial Painters" by the Texas Parks and Wildlife Department, Herrera and the others serve the project by documenting and interpreting a broad range of our state parks in their art. These 30 individual artists will create pieces which will be curated and debuted at the State Capital and the Bullock Museum in Austin in early 2023. The artwork from the project will be reimagined into a book published by Texas A&M University Press which will
accompany the 2023 exhibit.
As always, this SEAD gallery exhibit will open with a reception on Jan. 16 with an evening of art, wine, and hors-d'oeuvres.
For more information, visit http://www.seadgallery.com/