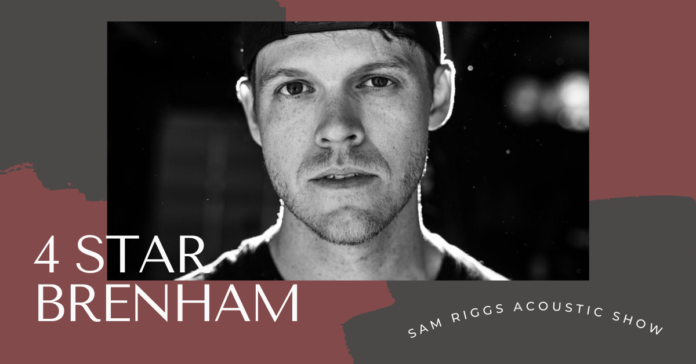 Now that we've made it past the holidays and the once-a-decade snow has melted, it's time to get back to our scheduled lives. However, if you're a Brenham local, be sure to find time to head over to 4 Star Concert Hall this Friday, January 15 at 7:00 p.m. to check out Sam Riggs, who will be headlining an all acoustic show for you!
The Austin-based Riggs is a common name in the Texas country scene; he's been performing in some facet or another for over 10 years now, and his name has gone from local bars and coffee shops in Central Texas to one song being featured on the TV show "Nashville." Riggs' brand of rock and roll-infused country has earned him a number of hit singles, millions of views on Spotify and YouTube, and major label record deals. Here at 4 Star, he will be playing a paired down acoustic show, so this is a chance to see the singer in a more intimate setting.
If you're interested in checking it out, you can find out more information and buy tickets right here. Tickets are $20 for general admission, $160 for a mezzanine table, and $220 for a mezzanine table with a VIP pass included, and doors open at 7:00, music starts at 8:00. If you have some time at the beginning of a brand new year, be sure to stop by and support your local Texas artists and businesses!
Sources