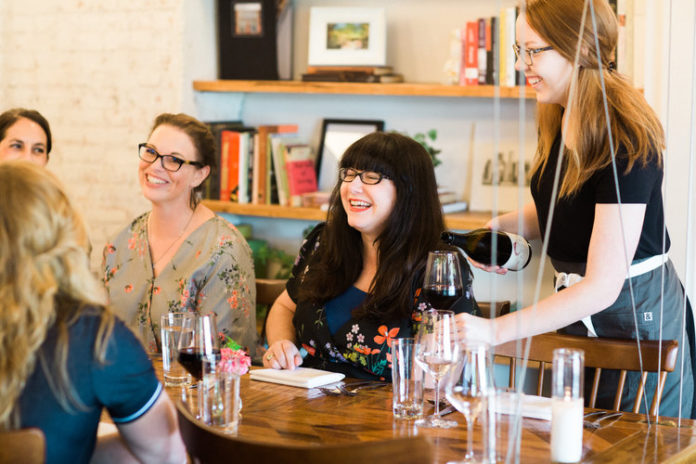 Grab one of your wine-loving friends and join Ronin Restaurant for a night filled with wine and shareable tapas. On one Thursday of each month, Ronin offers limited, off-list wines that are paired together with specialty tapas prepared from seasonal offerings available in the restaurant garden. Also joining guests at this event will be a winemaker or wine industry professional. This month, Tapas + Wine Night will take place on Thursday, Feb. 27, from 5-10 p.m., and it is sure to be a night filled with delicious food and wine!

Before Ronin Restaurant opened, chef and owners Bryan and Amanda Light owned a family farm where they did offsite catering, hosted special events, including weddings and Full Moon Dinners at The Farm. It wasn't until they were approached about starting a restaurant that the idea for Ronin Restaurant went into full swing. The restaurant is located inside the Ice House on Main that was built in 1912. The Lights made sure to keep the history of The Ice House alive by keeping as much of the original infrastructure intact as they could. Construction of the restaurant took a full year, and Ronin opened its doors to the public in May 2018.
The menu at Ronin is updated daily, and it all depends on what the Lights have harvested from their garden that week. Menu items change based on the climate and season, so you can always be sure to find something new to enjoy. Follow Ronin on social media to find out the tapas menu and the wine professionals attending.
Guests who enjoy the wine served at Tapas + Wine Night can purchase the wine at the restaurant or order the wine for a later pick up date at a reduced price.  

For more information, please visit: http://bit.ly/2Hhhyne. To make reservations visit, http://bit.ly/2HjcRJy.