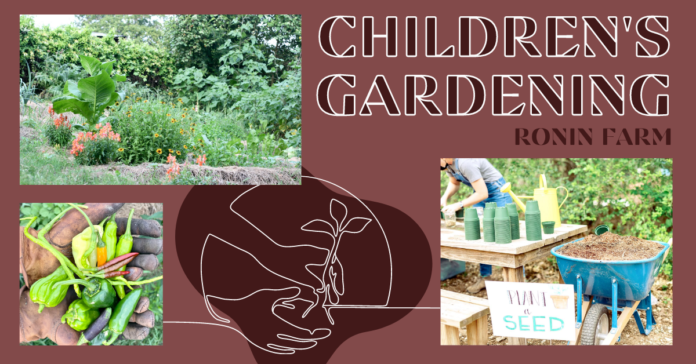 Having the kids home for the summer is so much fun, but toward the middle of August, the big question is, what now? Luckily for parents, Ronin Farm & Restaurant offers an end of summer alternative that is both fun and educational with their Children's Gardening Classes.
Ronin Farm is part restaurant and part family farm. Owned and operated by married couple Brian and Amanda Light, Ronin Farm has been a part of the Brazos Valley community for nearly a decade. The on-site garden provides fresh produce for the restaurant, one secret to the flavor experience they're known for.
Specifically designed for kids ages 5-12, the Children's Gardening Class gives the young ones information and experience in starting their own garden with lessons on both seed planting and foraging. In addition to all of the planting tips, kids will also participate in nature walks, treasure hunts, and arts & crafts activities. The classes will be led by members of the Ronin Farm team, including Chef Brian Light.
The class is part of a series, with the final lesson on August 7 from 8-9:30 a.m. No worries if your little gardener missed the first two classes because attendance at all three, while recommended, isn't necessary. Tickets are $15 per child, and a parent or guardian is required to attend with each participant. Class is held at the Ronin Farm at 363 Creekside Drive in Bryan. For more information on the event, make sure to check out the events calendar on the Ronin Farm website.