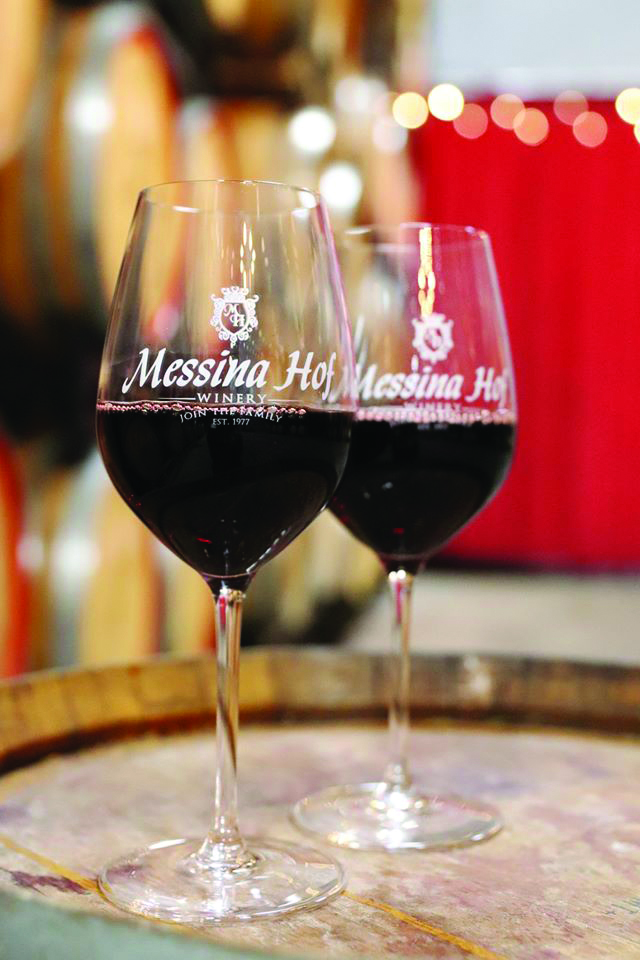 What's better for celebrating Valentine's Day than a handsome estate, a cozy stroll, luscious chocolate, and a bit of history? Easy: just add wine! Get the gang together or treat yourself to a date night at Messina Hof winery in Bryan.

On Thursday, Feb. 13 from 6:30-8 p.m., acclaimed winery Messina Hof is hosting a Romantic Cellar Tour. Alex Hall, Marketing Director at Messina Hof, says the tour is for more than just couples. She encourages friends, anybody celebrating Galentines, or even Single Awareness Day, to "come out to the winery and have a tasting directly from our tanks and barrels." Says Hall, "They have the opportunity to taste wine that's still in production, essentially, so they get more."

With Messina Hof's award-winning varieties of wine, it'll be an unforgettable night – regardless of your relationship status. "We're hoping to reach the Bryan-College Station area," Hall continues, "when it comes down to date night options. People looking to—not so much celebrate romance – but maybe just celebrate good friendships, like gals, and guys can come out and have a bro date if they want."

Can't make the 13th? No worries – Messina Hof also has a special Valentine's Dinner at the Vintage House on Friday, Feb. 14. Book a table and treat yourself, friends, or a significant other to a gourmet dinner paired with signature wines. 

For more information or to purchase tickets for either event, visit www.messinahof.com/events or email event@messinahof.com.