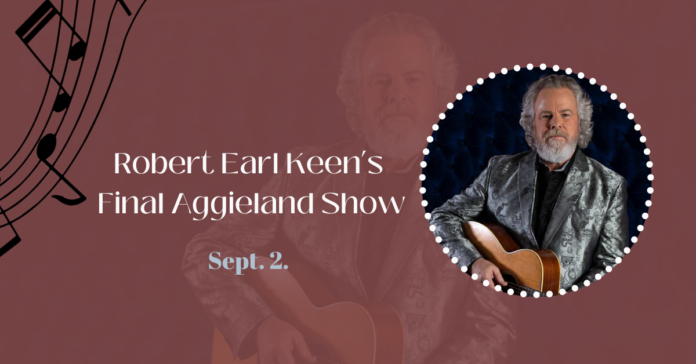 Upon the formal opening of Texas A&M's new Aggie Park, famous alum and Texas musician Robert Earl Keen Jr. from the class of '78 will be playing his final show in Aggieland on Sept. 2.
The Association of Former Students will be coordinating this free Aggie Park Kickoff Concert and it will be sponsored by Southwest Airlines, the Office of Texas A&M University System Chancellor John Sharp, the Office of Texas A&M President M. Katherine Banks, and Bob and Kelly Jordan.
The festivities will begin at 7 p.m. and the show will have two opening acts from Max Stalling and a band of current students The Barn Dogs.
This concert will showcase great musicianship and the creation of some of Aggielands newest sites such as the Performance Pavilion, which is a great, spacious location for recreation and gatherings.
More details about the concert will become available at AggiePark.tamu.edu, where Aggie Park plans can be viewed.