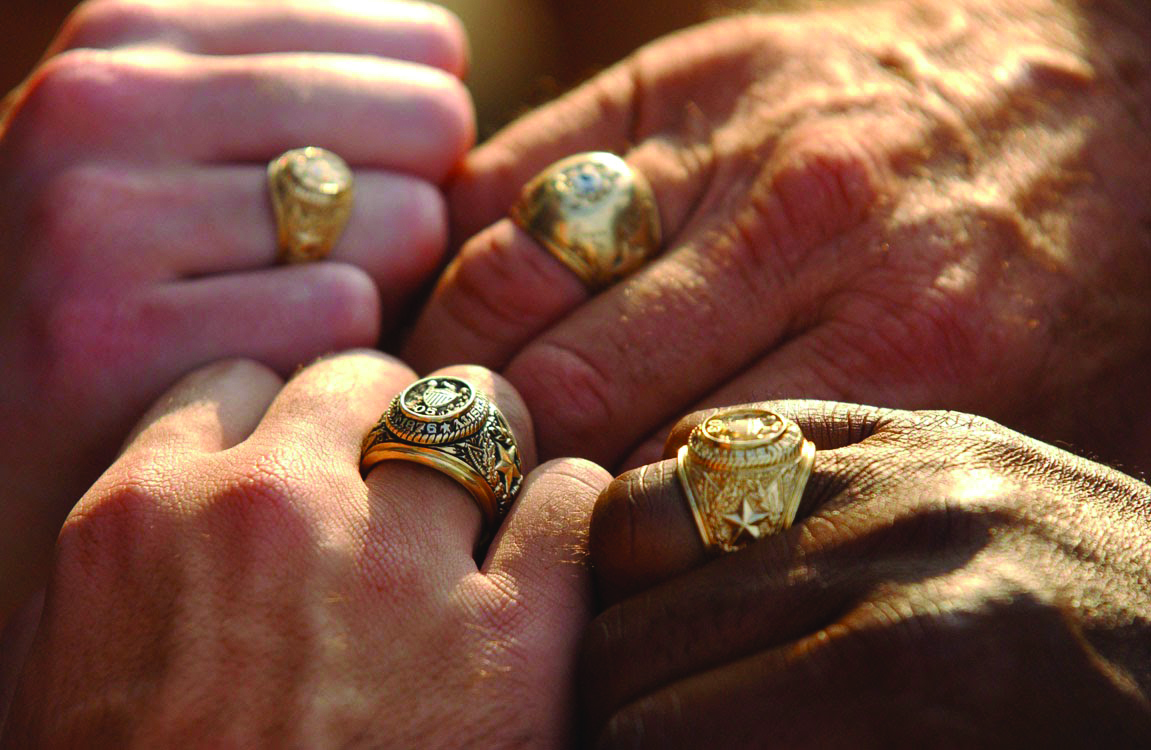 It's Aggie Ring Day!  After long nights of studying, hours in the classroom and countless cups of coffee, one of the most exciting days to be an Aggie is here.
It's been 90 hours in the making, but come Friday, Sept. 21, thousands of Texas A&M University students will finally place their Fightin' Texas Aggie Ring on their finger.
The day-long extravaganza kicks off at 10:00 a.m as the first group is called in to receive their Aggie bling. The next set of recipients enters 15 minutes later, and the cycle continues until 7 p.m. that evening.
There are a few items you'll need to bring with you in order to get your ring. First, don't forget your Ring Ticket. This is the document you got two weeks prior to Ring Day that dictates which time group you are scheduled for. You will also need to bring two forms of identification. This can either be your student ID, a driver's license, a passport or your ring receipt.
Don't forget your friends and family. There's no limit to the amount of people you can bring, so share your big day with everyone who wants to.
Those getting their rings, as well as their friends and family, are encouraged to arrive early and take part in the festivities around the ceremony. Aggie Ring Day shirts will be available to purchase for $15, Slovacek's will be handing out free sausages and water, and Coca-Cola products will sold in the surrounding area. You will also be able to meet with Benjamin Knox '90, and view and purchase signed prints.
Once you have your Aggie Ring in hand, be sure to make it known. Photos can be taken around the Alumni Center grounds and all across the Texas A&M campus. However, re-entry into the Haynes Ring Plaza will not be permitted.
To all those Aggies who have earned their ring, congratulations! You will now join in the legacy of representing Texas A&M University everywhere you go. Celebrate your accomplishment! You've earned it!