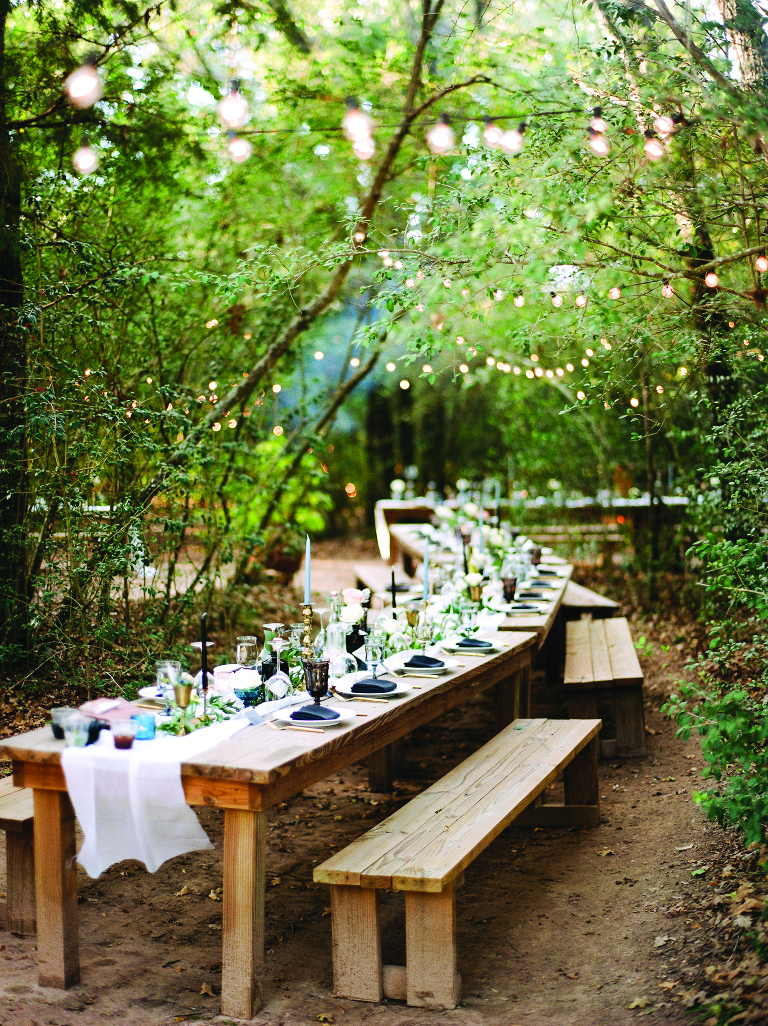 Celebrate spring with loved ones at Ronin Farm on May 5 from 2-6 p.m. as you immerse yourself in the sights and smells of the season at Spring Farm Day. Farm owners Brian and Amanda Light invite you to their inspiring 15-acre family farm to celebrate with fresh food and fun.
Hailed for its farm-to-table mantra, Ronin Farm serves as an event venue and a center for food production. And you know it's fresh and the very best because this is the place Brian and Amanda Light grow their own household's food and raise their family. Ronin Farm's barns with dance floors, forested dining area and full-service commercial kitchen attract visitors from around the Lone Star State.
On Spring Farm Day, guests can enjoy farm foods, beer and wine, live music, local artists, a plant sale, farm tours, a bounce house, guest speakers, complimentary photos and more. Dinner will be served during the event with an entree inspired by local farmers and ranchers, and of course, the Ronin Farm's seasonal ingredients. The menu will be released to attendees a week prior to the event, and Ronin Farm will happily accommodate dietary needs if necessary.
This is a come-and-go event that will be held rain or shine. Guests are encouraged to visit the farm grounds when desired, because farm personnel will be cooking throughout the day. In the event of inclement weather, dinner will be served in one of the farm's barns.
Ticket prices include event access and a farm-fresh dinner- children's tickets are $10 plus a $2.04 fee, and adult tickets are $25 plus a $2.60 fee. Tickets can be purchased until May 4 on the farm's website.
Ronin Farm reminds attendees that the event's dress is comfortable and casual, and closed-toed shoes are recommended. Guests should also take into consideration the weather on the day of the event.
For more information, visit the Ronin Farm's website at https://bit.ly/2B1Ufh7.