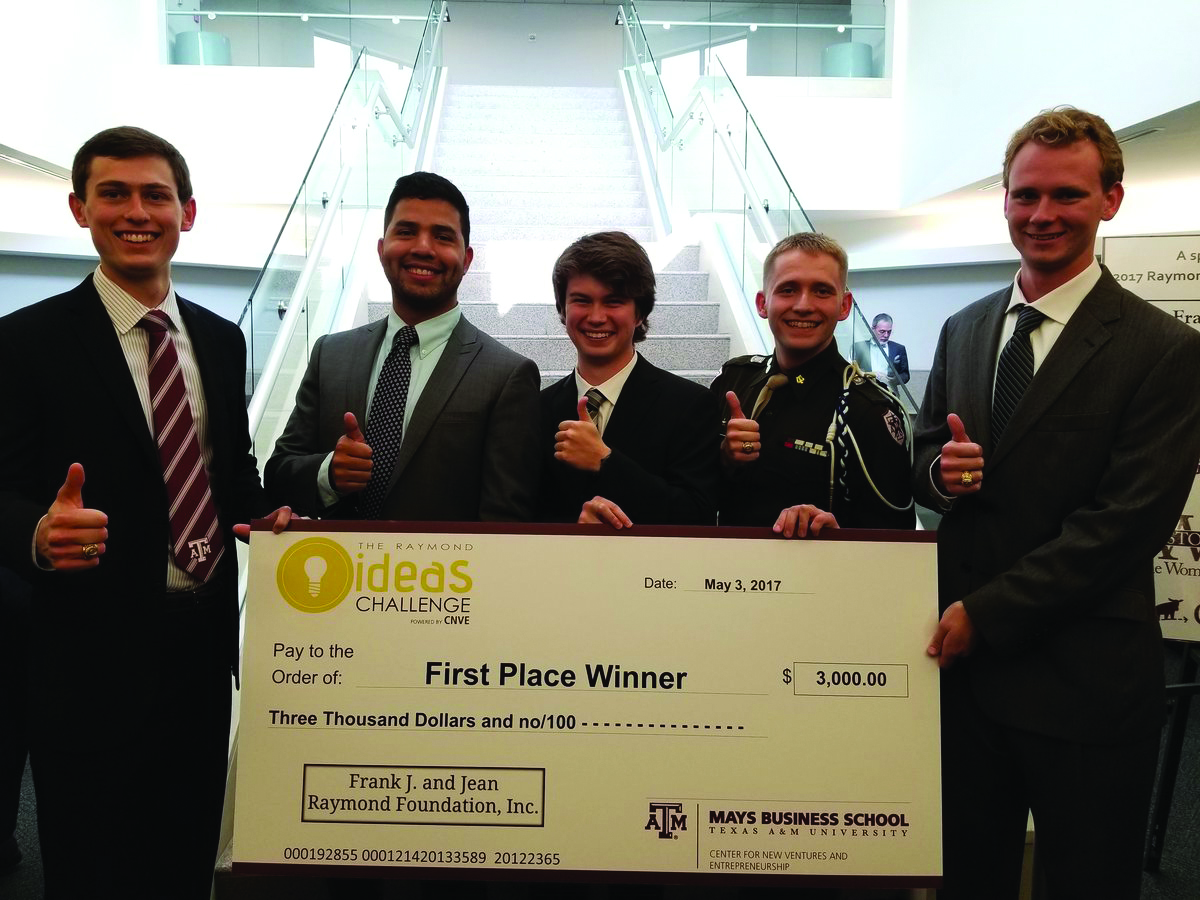 A million-dollar idea requires a starting point. Maybe it's the solution to a recurring problem that pains someone to no end. Or it could be a life hack that just makes things easier. Or it's the one item that you never knew you needed, but now you can't live without.
They all start somewhere, and for 40 grand ideas, that starting place will be on the campus of Texas A&M University.
The Mays Business School and the McFerrin Center for Entrepreneurship will once again host the Raymond Ideas Challenge, an event that showcases the ideas, technologies and prototypes of Texas A&M students.
The 2018 edition of the annual event allows undergraduates and graduate students to share their products or services in a campus-wide competition.
Students selected to compete will gain valuable experience as they develop business concepts and hone their writing and presentation skills. There is also an opportunity for participants to network with judges and local professionals to further develop their ideas.
Applications for the contest closed on Oct. 23, with online voting for proposed ideas beginning Nov. 21. The top 40 finalists attended a workshop on Nov. 27 to prepare the for the final competition.
The finalists, which were chosen by business and academic professionals, will present their ideas to judges from the business community on Feb. 19, 2019. Each finalist will be asked a series of questions that will challenge the development of their proposal, with their answers factoring into the judge's decision.
First, second and third place prizes will be awarded to the top three finalists, with additional finalists being awarded honorable mention. In previous editions of the challenge, first place winners have received a $3,000 prize, with second and third taking home $2,000 and $1,000 respectively.
For more information on the 2018 Raymond Ideas Challenge, visit mays.tamu.edu.
An earlier post indicated this event would take place on Dec. 6, but it has since been rescheduled to Feb. 19,2019.