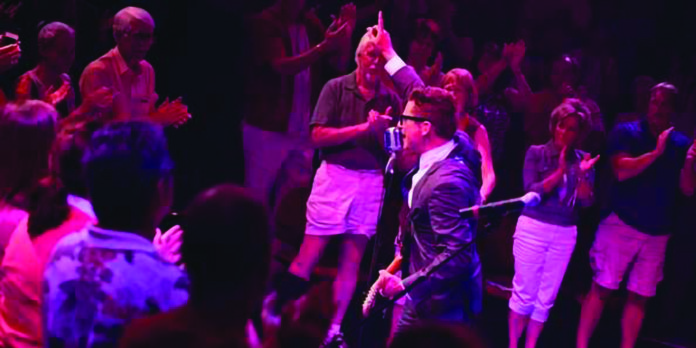 Looking for a fun musical act to enjoy this weekend? Are you someone who loves classic rock n' roll music? If so, Blinn College has the perfect event for you.
As part of Blinn's Performance Arts Series, Blinn College in Brenham will be hosting a performance of "Rave On! The Buddy Holly Experience" on Sunday, October 27, at 4 p.m. For those who enjoyed last year's Beatles tribute "Yesterday and Today: The Interactive Beatles Experience," this tribute concert is created and performed by the same artist, and brings the same energy and devotion to the music of Buddy Holly.
Fans of classic rock n' roll music will not want to miss this exciting event that honors the life of musician and rock sensation Buddy Holly through performances of Holly's classic rock n' roll hits, including "Peggy Sue" and "That'll Be The Day." The concert also pays homage to other rock n' roll stars of the 40's and 50's, including Elvis Presley, Chuck Berry and Jerry Lee Lewis.
Star Billy McGuigan has received national acclaim for his performance as Buddy Holly, with former Holly collaborator Sonny West saying "Billy is the best… He really is." McGuigan's high energy performance and realism make the show a blast to watch, while the Rave On Band recreates the high energy of these rock n' roll classics. See the show described by Holly's lead guitarist Tommy Allsup as "the best Buddy Holly show out there."
The concert begins at 4 p.m. at the O'Donnell PAC Auditorium in Brenham. Tickets can be found online, and are $35 for individual admission.
For more information, please visit: https://bit.ly/2OOqWUw