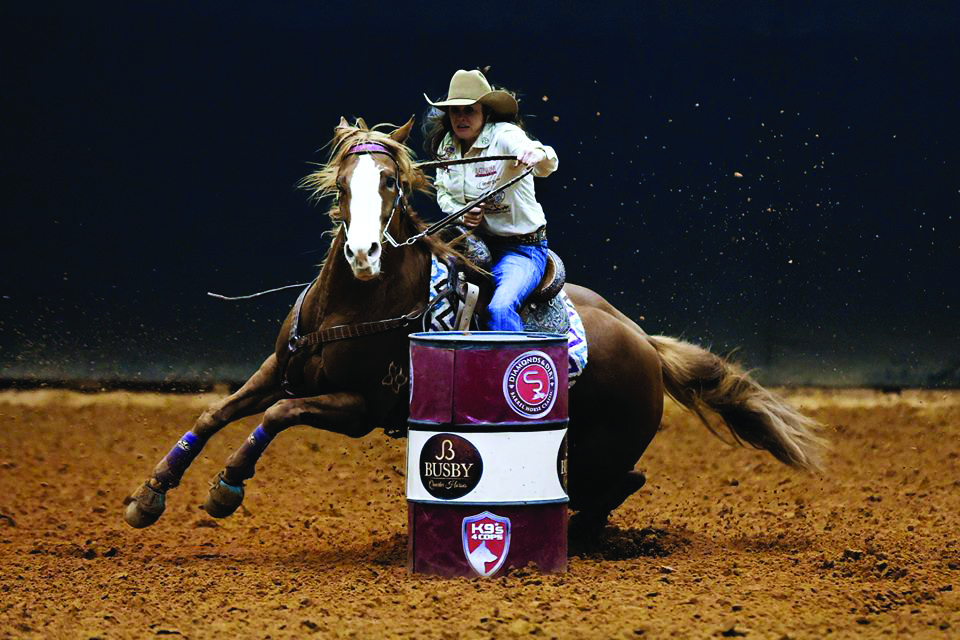 You can stop holding your horses, because the event of a lifetime is finally here! The 8th Annual Diamonds and Dirt Barrel Horse Classic has arrived once again! Grab your boots and put on your best belt buckles and head on over the Brazos County Expo Center in Bryan to watch riders compete as they race to beat the clock. This week-long event takes place April 1-7, with events going on from 7 a.m. to 9 p.m. all day. Interested in competing? Register now so you don't miss out! Come out to support these guys and gals as they ride and race!
Founded in 2011, Kristi Schiller and the Schiller Ranch created the Diamonds and Dirt Barrel Horse Classic. For 8 years now, they have been dedicated to showcasing the very best of barrel racing competition and giving riders the opportunity to demonstrate their talents. Diamonds and Dirt has grown to become one of the largest barrel racing competitions in the country.
This competition is sure to be one you don't want to miss! Not only will you be able to experience the fast-paced race of the barrels, but you'll also have the opportunity to cheer on riders as they compete. The riders are given the chance to win up to $1,000,000 in cash and prizes throughout the competition. That makes Diamonds and Dirt holders of the largest futurity purse in the Lone Star state. Holy smokes!
Barrel racing is no joke. With the pressure of the clock weighing down on them, these riders must quickly and effectively maneuver in and out of the barrels. The faster the rider, the faster the time, which means the higher the rank. The competition is broken down into two different levels, Futurity and Derby. Each level has two rounds that riders must beat in order to advance. Who will beat the speed of light? Come watch to find out!
Diamonds and Dirt have graciously decided that proceeds from the race will go to benefit K9s4COPS and K9s4KIDS. K9s4COPS is a non-profit organization that works to raise funds for law enforcement agencies to be able to afford a K9 partner for their officers. K9s4KIDS came about from discussions of safety among students and educators. Through the organization, schools and university campuses are offered K9s that are trained and ready for action. Not to mention, the pups are pretty cute!
For a complete schedule of the events and to register, please visit: https://bit.ly/2U8CYv6