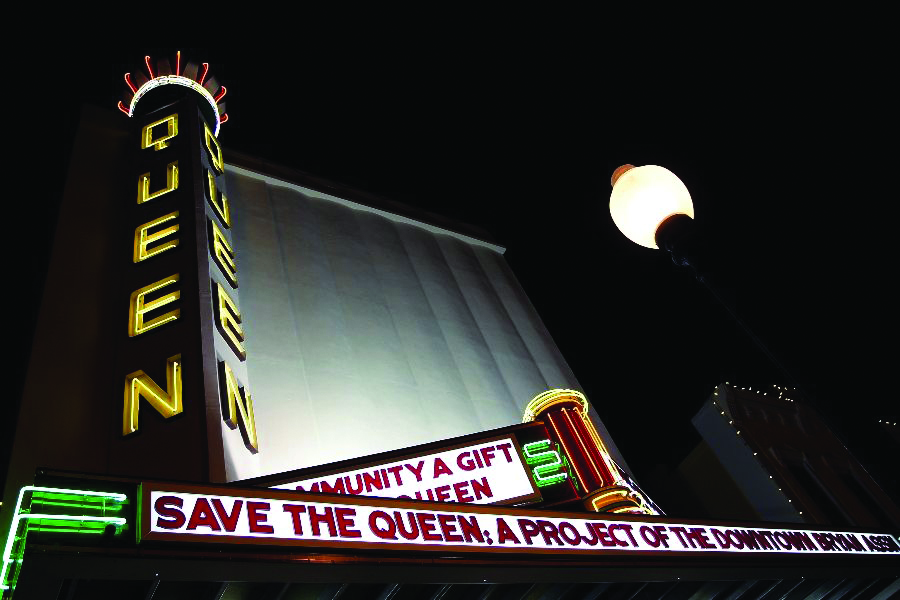 Are you looking to close 2018 with a bang, but without the noise and chaos of a rowdy fireworks show? What better way to celebrate the upcoming year than by attending a charitable gala?
For the third year in a row, The Queen Theatre is hosting its annual Queen's Ball, sponsored by The Stella Hotel. Queen's Ball, which takes place at The Stella Hotel on December 31, 2018, from 9 p.m. to 1 a.m., benefits The Queen Theatre in Downtown Bryan.
Originally built in the late 1800s, The Queen Theatre was once a hotel that began showing silent films on the ground floor in the 1900s. According to The Queen Theatre's website, by the late 1940s, the former hotel was converted into a "fully operational movie theatre." The building remained a movie theatre until the 1970s.
The theater was purchased and renovated by the Downtown Bryan Association in 2010. The Queen Theatre as we know it was reopened in May 2018. It now serves as a single screen film house and performance venue.
Guests at the Queen Ball will enjoy "an evening of hors d'oeuvres, dancing, drinks, casino games and more" according to Downtown Bryan's official website. A ticket purchase will include a keepsake Queen's Ball champagne flute and a glass of champagne for the midnight New Year's toast.
Usher in the new year with style while benefiting a piece of Bryan's history.
Only persons age 21 and up are allowed at Queen's Ball.
Tickets can be purchased on the Downtown Bryan website. Tickets along with a room at The Stella Hotel can be purchased on The Stella Hotel's website using the promo code: QUEENBALL18.
Tickets can be purchased here: https://bit.ly/2DU0YJQ
Tickets plus room can be purchased here: https://bit.ly/2QtOwaf