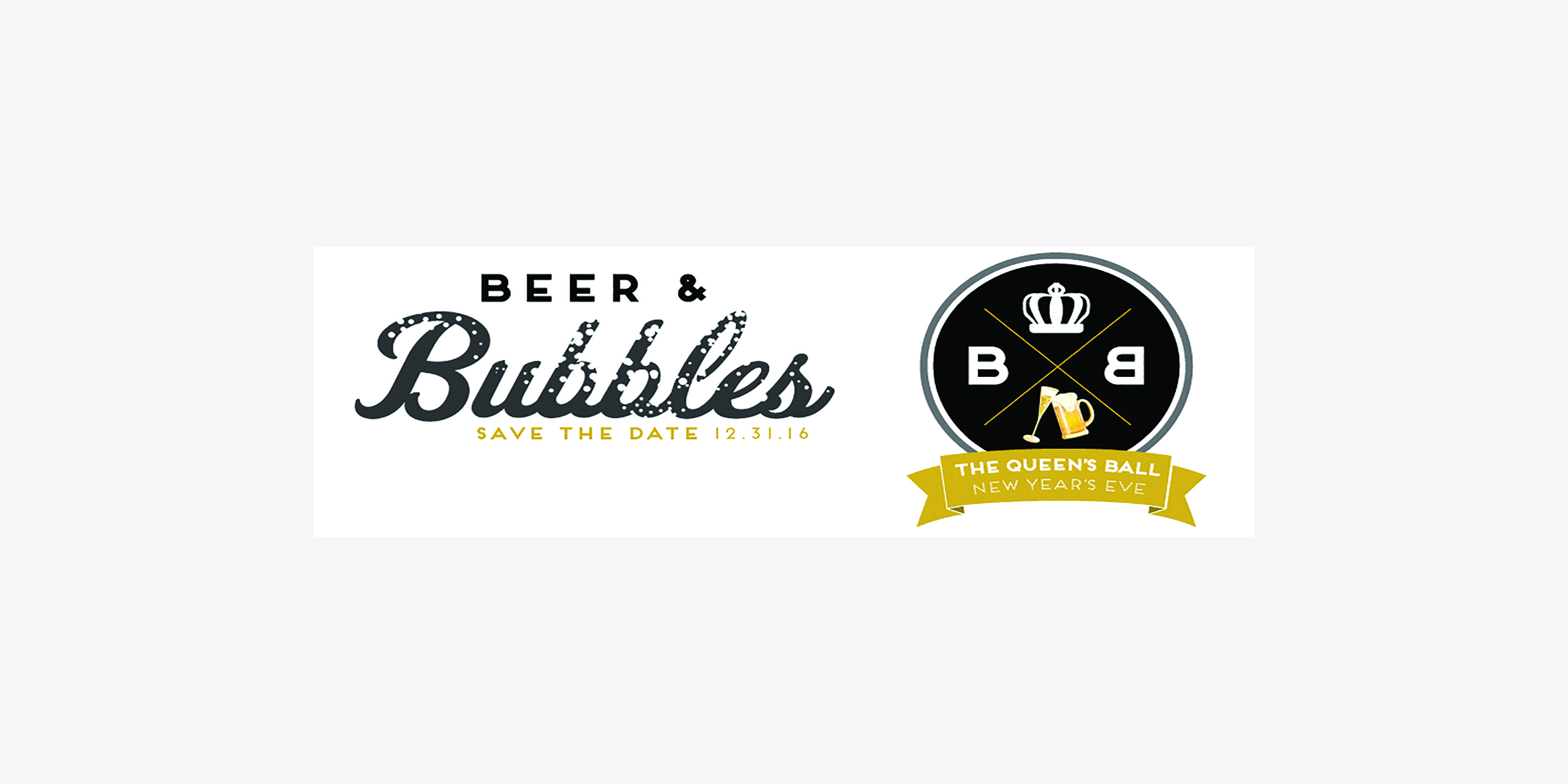 [et_pb_section admin_label="section"][et_pb_row admin_label="row"][et_pb_column type="4_4″][et_pb_text admin_label="Text" background_layout="light" text_orientation="left" use_border_color="off" border_color="#ffffff" border_style="solid" text_font="Times New Roman||||" text_font_size="16″]
As this year comes to a close, the Bryan-College Station area begins to look for ways to bring in 2017. Many go home to other cities, many are planning vacations, but others plan on bringing in the New Year with a royal celebration. Once again, Downtown Bryan celebrates the holidays with flair by bringing the community together for an intimate yet glamorous gathering.
Blackwater Draw Brewing Company presents the Bubbles & Beer New Year's Eve Queen's Ball, hosted by the Downtown Bryan Association. This first annual event brings to the Brazos Valley a new way to ring in the New Year, with a party as lively as the streets of New York. Enjoy a variety of beer and wine starting on December 31 and spilling over to January 1, along with dancing, music and a casino tent.
The general admission ticket includes entry to the event at 9pm and the VIP ticket includes entry at 8pm. Both tickets also include hors d'oeuvres, DJ and dancing, and champagne toast at midnight. Tickets are $40 through Christmas Day and $50 thereafter and at the door. In addition to general admission activities, VIP tickets also include two drink tickets and a souvenir glass. They are $60 through Christmas Day and $75 thereafter and at the door.
Proceeds from the event benefit The Queen Restoration Project, an ongoing initiative to renovate The Queen Theatre in Downtown Bryan. From roofing to flooring, profits will help to assemble lights, chairs and walls, along with other interior refurnishing. Similar projects have benefited the exterior of the theatre, which is being polished as interior work begins.
Attire is not strictly formal, but remember to dress how you'd like to crown 2017 in style. Tickets are available through the link on The Queen's Ball- New Year's Eve Facebook page. So this New Year's Eve, ditch the ball drop and drop into The Queen's Ball for some royal treatment close to home.
[/et_pb_text][/et_pb_column][/et_pb_row][/et_pb_section]