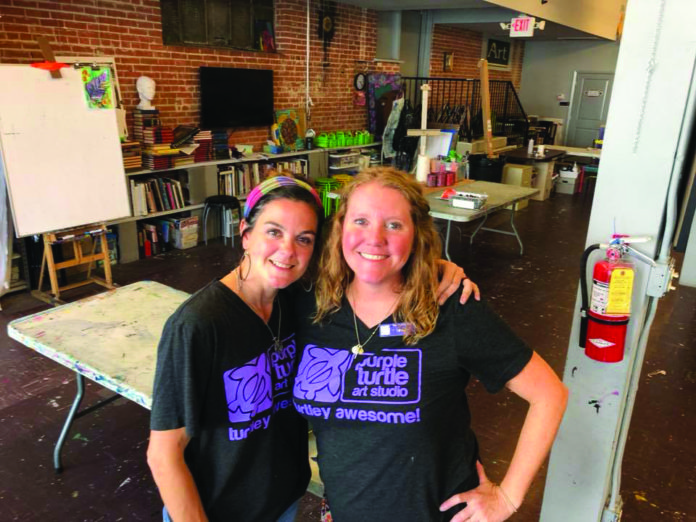 Are you looking for a way to get in touch with your creative side? Join the Purple Turtle Art Studio on Feb. 3 from 6-8 p.m. for their Acrylic Pour class. The class will be instructed by Cindy Kovar, an artist who is experienced in teaching and loves sharing her passion for art.
Along with enhancing your creative ability, making art reduces anxiety and stress levels. Luckily for this class, no experience is necessary, so it's perfect for anyone interested in improving their artistic ability.
During the class, attendees will create artwork by using the method of acrylic pouring, also known as fluid art. Participants will mix acrylic colors with a pouring medium and then pour the mixture straight onto a canvas while changing the direction of the paint flow. The possibilities and different patterns that can be created are endless! The class is $45 and will include all supplies necessary and a glass of wine. Every participant will take home two 8×10 paintings they completed in the class.

The Purple Turtle Art Studio in Bryan was opened by LeAnn Hale in 2000 and offers numerous classes for adults and children. Anyone can stop by for a single class or enroll in academic classes that run the length of a school calendar.
Don't miss this chance to experience everything a class at the Purple Turtle Art Studio has to offer! 
For more information and to register for the class, visit: http://bit.ly/2RBZfhv.