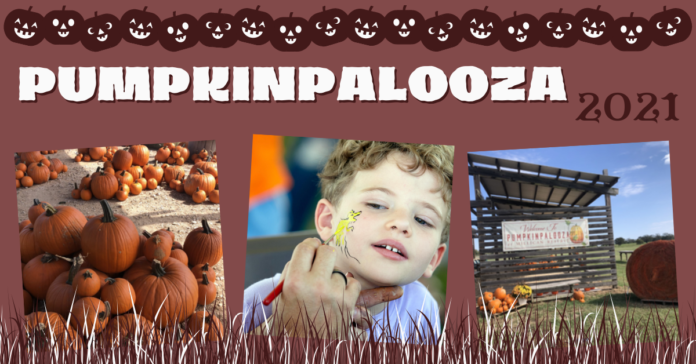 Fall is here, and what better way to get into the spirit of things than to go to Pumpkinpalooza? Taking place on October 16-17, Pumpkinpalooza is an annual fall festival featuring music, local foods, entertainment and fun for the whole family, and benefits the Millican Reserve Land Conservancy.
Saturday, October 16, 7 a.m.
The weekend kicks off with a Pumpkin Trail Run, where participants can choose to take part in a 5k, 10k, half marathon, marathon or kids run. Registration for the Pumpkin Trail Run costs $30 for the 5k, $40 for the 10k, $60 for the half marathon, $70 for the marathon, and $5 for the kids run.
Saturday & Sunday 10 a.m.-2 p.m.
For the cost of a General Admission ticket at $5 online or $10 at the gate, enjoy both days of fun with food trucks, the pumpkin patch and pumpkin chunking. On Saturday only, also take part in "Enjoy the Reserve" activities such as fishing and canoeing.
Purchase a Kids Wristband for $20 online and $25 dollars at the gate to gain access for both days to all the kids activities: face painting, carnival games, bouncy castles and so much more. Purchase of a wristband will also include a pie-sized pumpkin that can be painted, chunked, or taken home and access to the evening's Music Festival with a paid adult.
Saturday 5 p.m.
Gates open for the Millican Music Festival at 5 p.m., with music starting at 6. The music festival includes a gourmet picnic-style dinner from Amico Nave and musical performances featuring Andrea Young and Brice and the Lonesome Strings. General Admission tickets to the music festival are $60 and do not include seating, so be sure to bring a chair or blanket. Limited VIP tickets do include seating, and are $75. Keep in mind that Music Festival tickets will only be available online for advance purchase.
Andrea Young, a singer-songwriter from Bryan/College Station will open the festival. She just recorded a six-track EP entitled "Road to Nowhere." Listen to her first single from the EP, "Heart Turned Stone," to get a feel for what's to come from Young at the festival. With influences from 40s Jazz, old-school blues, and classic rock n' roll, Young's music mixes vintage and authentic into something completely new.
The festival will end with a performance by Brice and the Lonesome Strings. Based out of College Station, this country group put out their debut EP "Love Me or Leave" in 2017. With the band's members having roots in several genres, their sound blends Texas country, Nashville, jazz and rock.
Pumpkinpalooza brings something for the whole family while also supporting the work of the Millican Reserve Land Conservancy. Don't miss out on this everything-we-love-about-fall weekend!