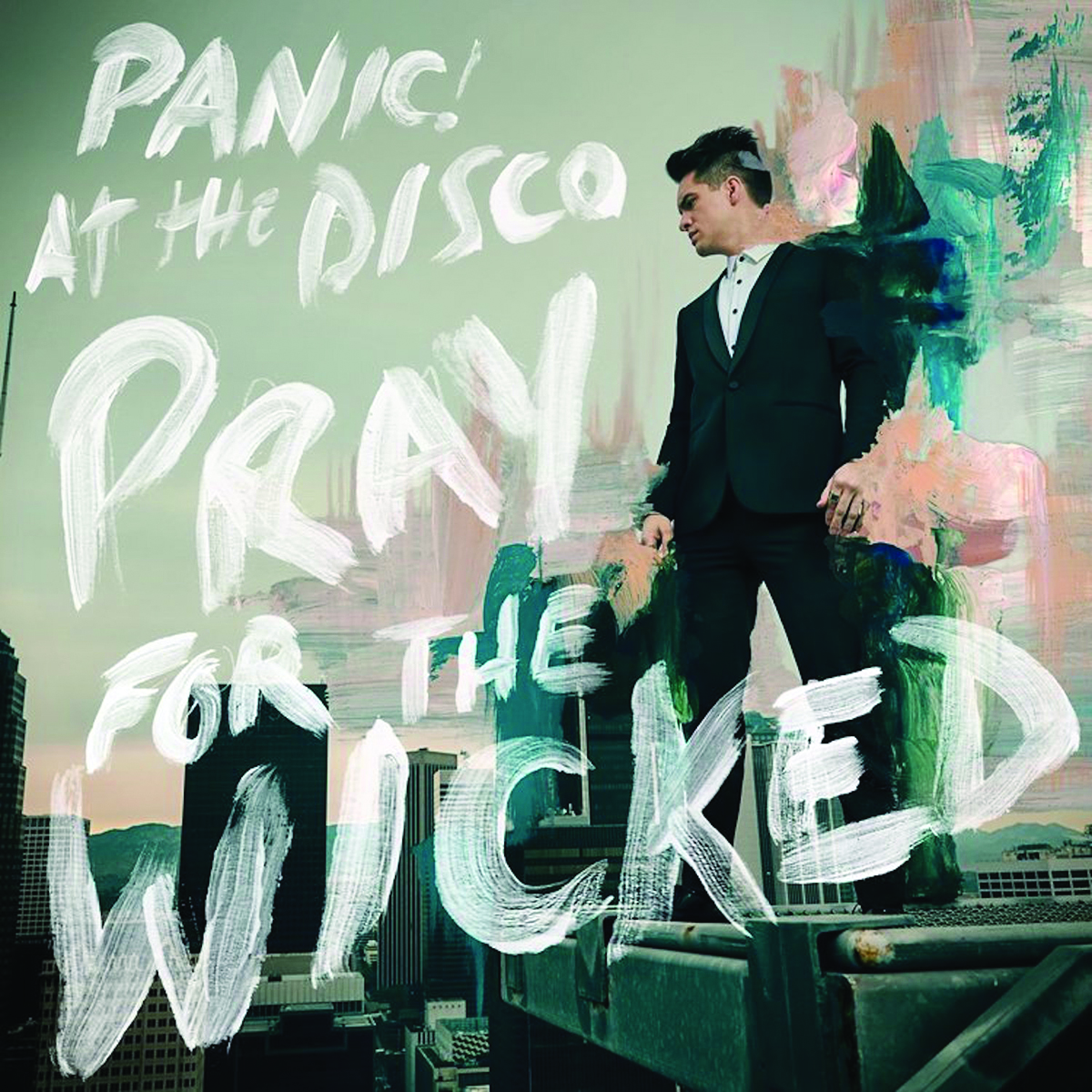 Searching for music that moves you in more ways than one? Well, don't panic because Panic! at the Disco's latest album, "Pray for the Wicked," will answer your prayers.
Released in June 2018, "Pray for the Wicked" debuted at No. 1 on The Billboard 200 and features several hit singles, such as "High Hopes" and "Say Amen (Saturday Night)." Upon its release, "Pray for the Wicked" earned 180,000 album sales, representing "the biggest week for an alternative rock album in 2018," according to Billboard.
Serving as Panic! at the Disco's sixth studio album, "Pray for the Wicked" differs from the band's previous albums in that it strays from the group's notorious rock style. Bold beats, striking choruses and brass instrumental influence result in a rather animated aesthetic, typical of the pop genre. Those who listen can credit their dancing tendencies to the funky and theatrical rhythms that define the tracks.
Typical of all Panic! at the Disco albums, powerful lyrics uncover a truth to be told. Brendon Urie, lead singer of Panic! at the Disco, exposes listeners to the unforgiving depths of fame and fortune he has experienced throughout his career. "Dying in LA" and "Hey Look Ma, I Made It" are two songs in which listeners gain a deeper understanding of Urie's grievances concerning stardom. Lyrics such as "Friends are happy for me/ Or they're honey-suckle phonies" starkly contrast with the upbeat tempo in "Hey Look Ma, I Made it." "Dying in LA's" dependence on the piano and violin solemnly, yet beautifully, allude to the "power" that LA exerts over him. Serving as the final track in "Pray for the Wicked," "Dying in LA" suggests that Urie may be in need of prayer himself.
Perhaps serving as the anthem of this album, "High Hopes" is illustrative of Urie's adversity throughout the depths of his career. "Didn't have a dime, but I always had a vision" and "I was gonna be that one in a million" are lyrics that cultivate a positive mantra when coupled with the song's cheerful vibe.
All 11 tracks featured on the album are guaranteed to enhance your workout, your night out, or even your commute to and from work. Each song presents a take on Urie's captivating career and life, providing listeners with "High Hopes" for theirs as well.