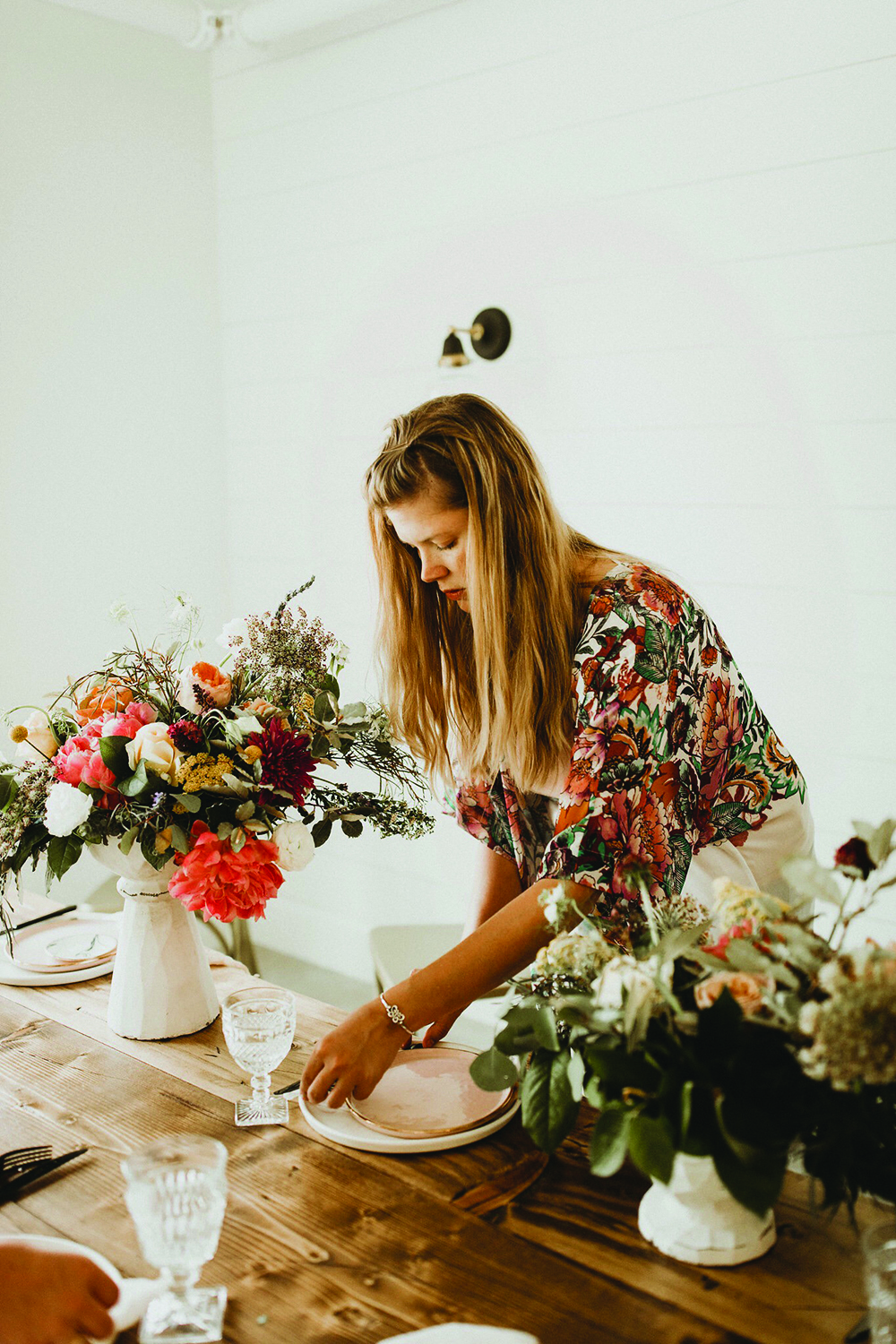 With the holiday season upon us, there's a good chance you could find yourself planning or receiving the wedding proposal of your dreams! This time of year rivals Valentine's Day as the most popular season for engagements. And after the big "YES!" moment, couples will need someone to plan and/or coordinate their big day, and Heather Johnson, owner of EPOCH CO+ Events, knows just what Aggieland is looking for to make those wedding dreams come true.
For over 5 years, Johnson has planned, coordinated, styled, and designed weddings all over Texas, but says Brazos Valley weddings are "one of a kind" due to the "unifying" spirit of Aggieland. "We completely understand when someone wants a white (12th Man) towel exit, or puts more emphasis on Aggie ring images than their wedding band images. There isn't any other place on Earth, in my opinion, as rich in tradition as Bryan/College Station."
A praised, experienced professional, Johnson's work has recently been featured in the esteemed bridal publication, "Brides of Houston." Understanding the emotional charge of weddings, this certified wedding planner finds the work rewarding, saying that it is "profound" for "someone to come to you and fully trust in your abilities to carry out their wishes and needs on what will likely be one of the top five most significant days of their life."
If perplexed with the decision to hire a wedding planner, Johnson wants couples to keep in mind that certified, experienced wedding planners are career specialists, just as other respected professions. "You wouldn't hire a mechanic to diagnose a cold," she says. There are incentives for hiring a wedding planner, particularly with EPOCH CO+ Events. Johnson says, "There are occasional tense situations that we are well versed in handling—diffusing overbearing relatives and wedding party drama. There are definitely times we have to act as a therapist, and it's nice to have a non-biased person in the mix for tricky family situations," Johnson says.
EPOCH CO+ Events offers a variety of planning and design packages for couples, and customized packages are also available.
To read EPOCH CO+ Events testimonials, get more information about services offered, and book a FREE initial consultation, visit their website.