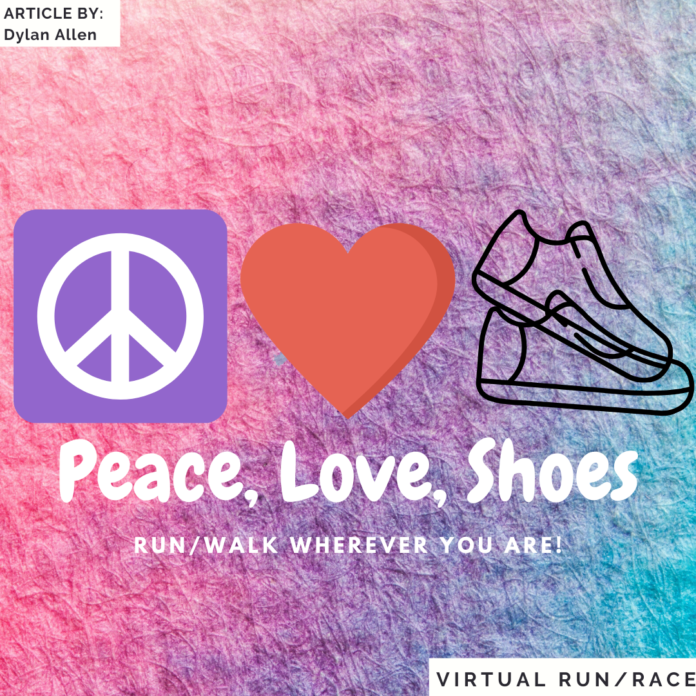 As the days start to blend together during the pandemic restrictions, it's recommended that folks step outside for a breath of fresh air and exercise every now and then. However, even for those of us with more spare time, it can still be difficult to log out of Netflix for some physical activity. In the midst of our new world of isolation and lack of opportunity for local philanthropy, the BCS Association of Realtors will be offering their first ever virtual run to benefit the less-fortunate children in the community in case you need a little more motivation to get moving.
Bryan-College Station Regional Association of Realtors will be holding their 21st annual Peace, Love, and Shoes Run from May 16-29. Due to the COVID-19 pandemic however, this year's run will now unofficially be the 1st annual Peace, Love, and Shoes Virtual Run. While the usual run is a 5k and 10k trail run, this year's event allows participants to walk or run wherever they are and share their experience through social media.
Working with College Station Independent School District, Bryan Independent School District and Still Creek Ranch, the Association of Realtors will identify local children in need, and the money raised will provide them with a fresh pair of shoes. With the generosity of the community, supporters and local businesses, the Association has given out over 7,000 pairs of shoes over the past 20 years.
Runners are encouraged to go on their run and to post their pictures to Facebook with the hashtag #bscrealtorsgiveback to compensate for the social distancing guidelines put into place. Everyone who posts the pictures with the hashtag will then be entered into a drawing for a prize.
Registration for the run is $25 and comes with a groovy tie-dye shirt that you can wear on your run.
For more information and registration, visit Virtual Run/Walk