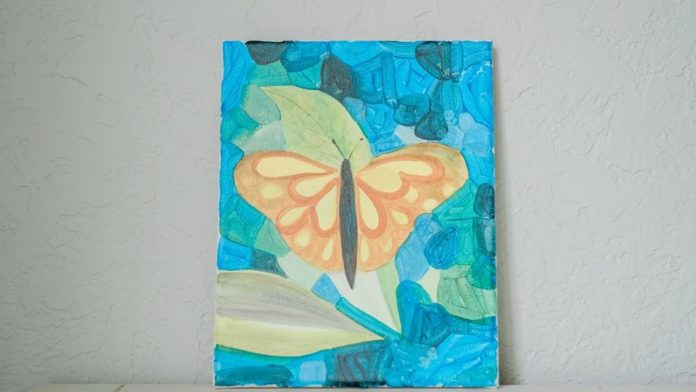 Known in Downtown Bryan for displaying and selling some of the most unique creations local artists have to offer, Market 1023 hopes to give everyone a chance to learn for themselves how the magic is made with their classes. So pick up those paintbrushes and grab your favorite bottle of wine because there will be not one but two painting classes in June hosted at Market 1023!

Starting at the beginning is always a good idea. On June 6 you can do just that by attending the first of the two classes which will show you basic acrylic painting techniques, color characteristics, and the incorporation of artistic elements. Eager for more? Explore your skills even further with the second class on June 22 with a focus on basic acrylic painting techniques.

Kaitlyn Kaiser, the Events & Outreach manager of Market 1023, says that these workshops are aimed at adults, and although both classes focus on painting, the techniques and styles will reflect the artist who teaches it. Kaiser says she hopes their painting workshops encourage those attending that there's nothing to fear when trying out a new creative skill and anyone can do it. "A lot of times at the beginning of workshops, we hear participants say that they have no artistic talent at all, but by the end, they have created something they are really proud of," Kaiser says. "One of our goals with these workshops is for participants to leave feeling more creative and artistic than when they came into the class."

Market 1023 hosts many events throughout the year to showcase the local talents of Bryan/College Station including a variety of classes, such as yoga. But if you can't make a particular painting class, don't fret! You can almost always expect painting classes to show up on their event calendar, like their ongoing Paint & Sip series hosted about every two months and taught by Kaiser herself.

"There's an amazing community of local makers and artists in BCS, and at Market 1023, we are all about letting people know how much this community has to offer," says Kaiser. "Hosting workshops gives customers a chance to meet the makers behind a lot of the products we carry in the store and gain some insight into what goes into creating those products."

The Elements of Painting: A Contemporary Look at Nature workshop will be hosted on June 6 and the Abstract Acrylic Painting workshop will be on June 22, each from 6:30 p.m. to 8:30 p.m. No experience is required, and painting supplies are provided. As with every event at Market 1023, guests are welcome to bring a bottle of wine as it's BYOB! Tickets are $50 and $45 and there's no need to bring a glass along because Market 1023 also provides cups, water, and even a corkscrew.

So snag that bottle of rosé off your wine rack for a relaxing evening, trailing paint on a canvas you'll be proud to hang on your wall.

To register for the events or for more information, visit https://www.market1023.com