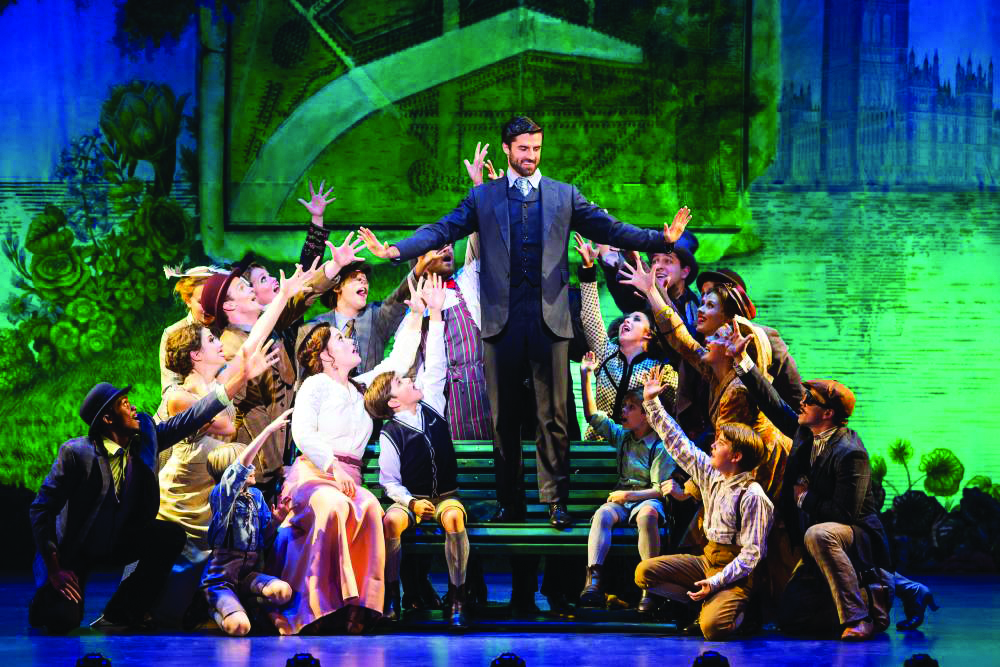 Bob Dylan, Pete Seeger, and Peter Pan. If you're tempted to think this is a "one of these things just doesn't belong" scenario, think again. But just what does American Folk music and Peter Pan have in common? They're CLASSIC. And with the next two upcoming OPAS shows, "Lonesome Traveler: A Journey Down the Rivers and Streams of American Folk" and "Finding Neverland," you'll see why.
"Lonesome Traveler"
Coming Thursday, April 4, at 7:30 p.m., "Lonesome Traveler" will take over your heart at Rudder Theatre with its journey down memory lane. The concert follows the story of the shifting and changing journey of American Folk music over the years. Audience members say it brings a sense of community and floods them with happy memories as they sing along. Featuring live musicians performing music from such greats as Bob Dylan, The Kingston Trio, Pete Seeger, Joni Mitchell, and James Taylor, this show also includes multimedia projections and was nominated for two major awards by the Drama Desk and Outer Critic Circle. James O'Neil and Dan Wheetman crafted this gem a number of years ago with Grammy-Award Winner George Grove as the orchestration director. This is a great show for youngsters to oldsters, singles, a date night or groups! The kids will love to sing and dance along, and if you're not careful, you'll catch yourself doing it, too!
Be sure to lock in some tickets before they run out. Prices range from $40 to $56, and students can get a small discount. http://bit.ly/lonesometraveler
"Finding Neverland"
The following week presents "Finding Neverland" on Wednesday and Thursday, April 10 and 11 at 7:30 p.m.  at Rudder Auditorium. If you've wondered about the story behind the famous character Peter Pan, then this musical is one not to miss. Remember the lost boys marching along, Tinkerbell's feisty little self and the moment when Wendy finally realizes the true meaning of Neverland? This magical show tells how J.M. Barrie came to invent the Peter Pan story and how he discovered Neverland in the first place. Choreographer Mia Michaels says, "It's about imagination, it's about dreaming… and it brings out the child within you no matter how deeply buried it is." Neverland is the ultimate childhood dream, the place where time freezes and joy is all that's left. This theatrical production has left audience members from ages 7 to 77 oohing and aahing.
Come see for yourself. Tickets are on sale now from $23 in the balcony to $85 in the premium front orchestra seats. http://bit.ly/OPASneverland