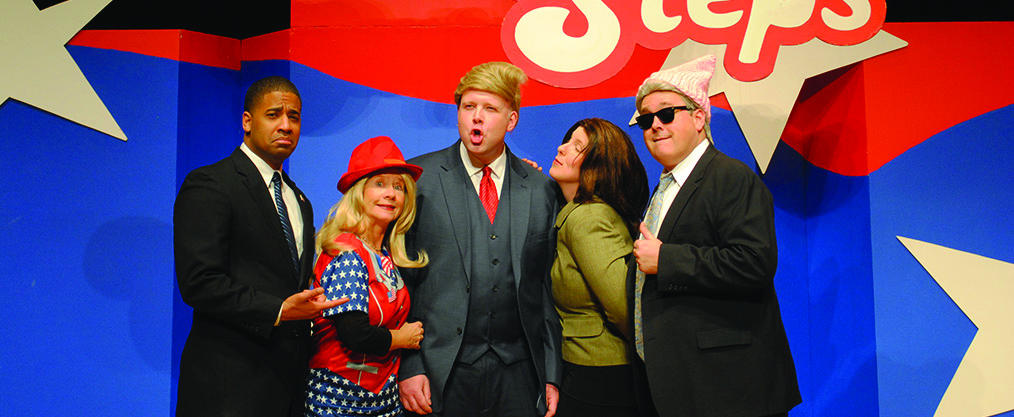 On Thursday, Oct. 11, MSC OPAS will be hosting the political satire comedy show "The Capitol Steps" in Rudder Theater. "The Capitol Steps" pokes fun at the current political atmosphere and does not hold back for either side of the political spectrum, according to Jake Vasquez, student committee chair for MSC OPAS.
A cast of 24 different actors and actresses combine humor with the perspectives of many different groups of people. The idea of creating a show based on poking fun at politics started in 1981, when a group of staff members was planning the entertainment for Senator Charles Percy's Christmas party.
"'The Capitol Steps' started as a group of staff members for the senate, and it was just a bunch of people who would satirize their surroundings," said Vasquez. "Eventually they realized they could turn this into a full comedy satire show about politics."
For 30 years, they have continued to tour and put on weekly shows in D.C. The show's content is constantly updated to reflect current events in politics. Vasquez explains that to enjoy the show, a love of  comedy and knowledge of current political events is a must. If a potential audience member meets both of those criteria, he describes it as "The perfect comedy show."
Tickets may be purchased in person at the MSC Box Office located on the first floor of Rudder Tower, or online at mscopas.org. For more information please visit mscopas.org.