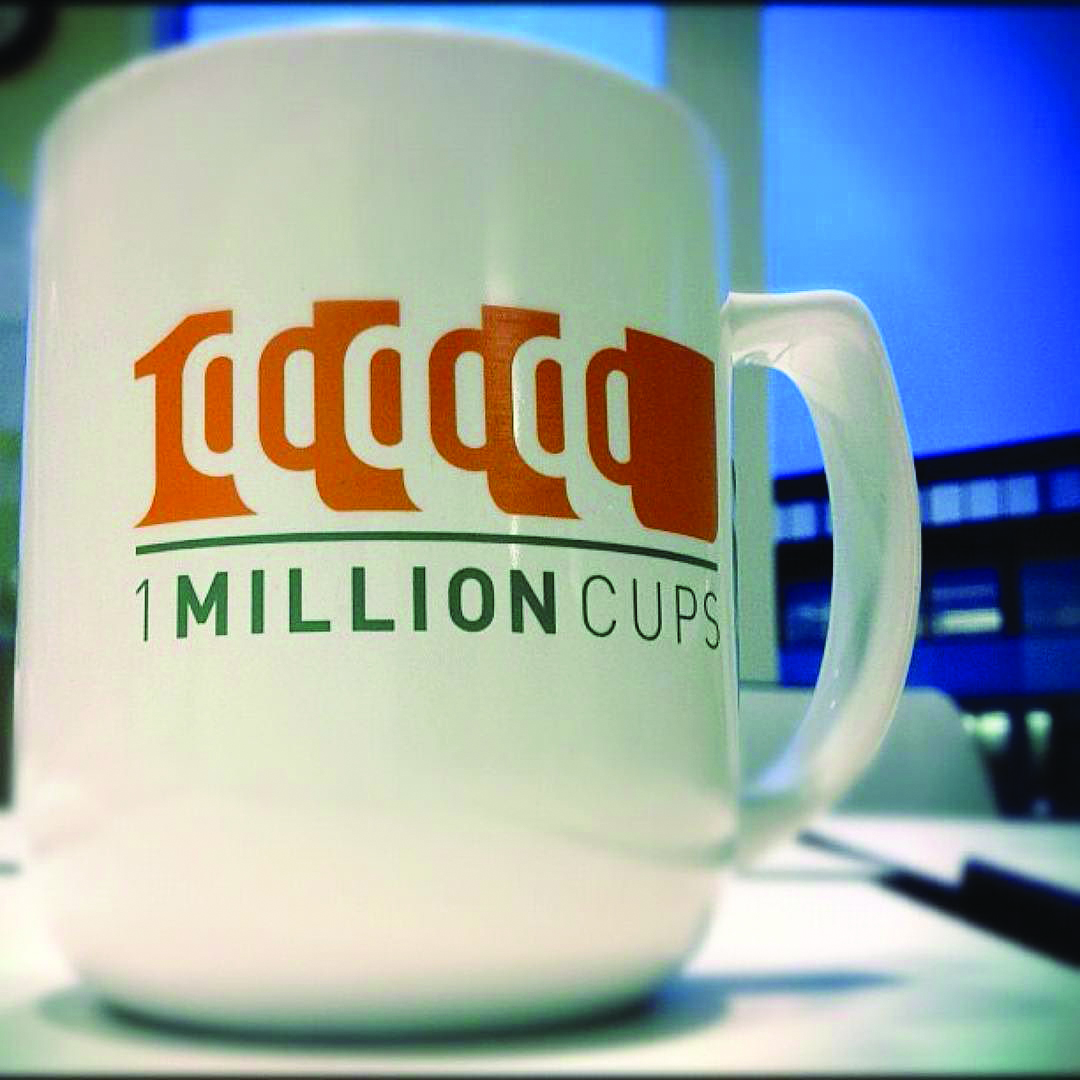 Starting your own business is hard work. Identifying a need, writing a business model, getting the necessary paperwork are just a few of the steps needed to get a dream going. Once all of that is done, it's still difficult to keep the business afloat all on your own.
But one national organization with a local chapter is stepping in to change the game for entrepreneurs in Bryan/College Station.
One Million Cups, founded in 2012, is a free program designed to educate, engage and inspire small business owners to further their companies. The idea stems from the belief that a small business is founded over one million cups of coffee.
Eric Harry, a community organizer for the Bryan/College Station chapter, said the program was first introduced to the area in 2017 when Will Hayes, a certified financial planner for Northwestern Mutual, decided to start one up. Since then, the B/CS One Million Cups chapter has blossomed.
"It's been a slow but steady growth," Harry said.
The need for the program arose because of the lack of support for small business owners in the area. While Texas A&M University offered several programs, it was often difficult for people outside the university to hear about them. It has taken some time, but the chapter has seen a positive reaction from the community.
"For the first couple meetings, there were 15-20 people," Harry said. "It's gone up and down since then, but always on a steady growth."
Much of that growth is attributed to the fact that this is not your typical program, Harry said. It's not about service providers or investors. It's all about the entrepreneur.
"This is truly a community event where entrepreneurs and small business owners can come pitch their idea and get support," he said.
The program essentially serves as a support group for small business owners and those interested in starting their own venture.
Weekly meetings consist of coffee and comradery, Harry said. The first half hour of the event is spent chatting with fellow attendees, followed by presentations from local entrepreneurs about their experiences.
Participants in the program are typically five years or less into their business, as are the presenters. Meetings include a question and answer forum, as well as an opportunity for the community to give feedback to the presenters on their endeavors.
"The Brazos Valley is an emerging startup community," Harry said. "It's just now starting to grow. We are having people starting medium to high-growth companies and are staying here."
The retention of those companies is another focus of One Million Cups, Harry mentions. The program wants companies formed in Bryan/College Station to remain operating here, which could recruit other companies to start or relocate in the area.
One Million Cups is striving to help small business owners by creating a community of entrepreneurs who will support each other. By doing so, Bryan/College Station and the surrounding areas will prosper.
For more information, check out the One Million Cups website.