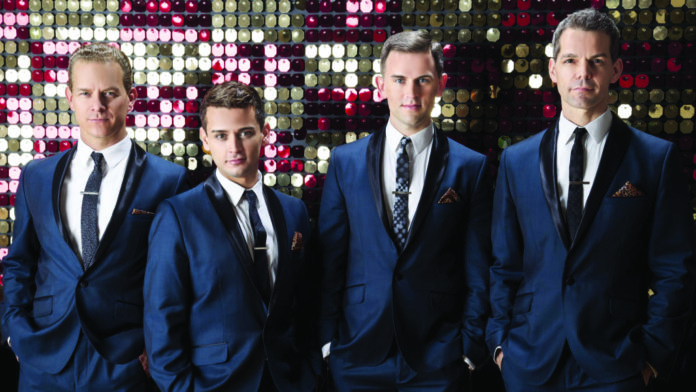 One of the best aspects of the holidays is the festive music that plays this time of year. From Christmas classics to contemporary hits, music is an integral part of the holiday experience. For those who want to hear some of these holiday classics with a 60s rock and roll vibe, Rudder Theatre has the concert for you.

On Tuesday, December 3, MSC OPAS will host a one-night performance of The Midtown Men, starting at 7:30 p.m. The Midtown Men are a vocal group made out of four original members of the Tony Award winning smash musical Jersey Boys. Comprised of Tony Award winner Christian Hoff, Tony nominee J. Robert Spencer, Daniel Reichard and Michael Longoria, these four vocalists have toured across the country, performing a wide variety of songs in a rock n' roll style.

In "Holiday Hits," The Midtown Men pick up this signature 60s style and apply it to Christmas carols, adding in fast paced dance routines and a band, and performed in the men's usual four part harmony. Also expect to hear a few of their favorite 60s tunes mixed in. Included in the night's song list will be the Midtown Men's own single "All Alone on Christmas" and a Christmas single released by Spencer this year, "Waiting On Christmas."

Let The Midtown Men usher in your holiday spirit with these festive renditions of your favorite Christmas carols. For tickets, go online to the MSC Opas website, or go to the MSC Box Office to buy your tickets in advance. Tickets range from $22 to $60.
For more information, please visit: https://bit.ly/2QcBnln