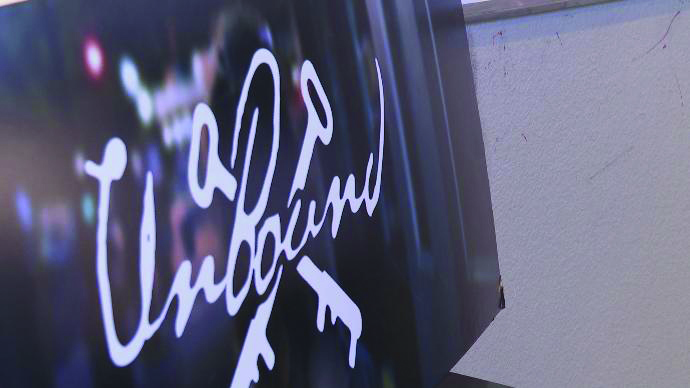 Is activism something you're passionate about? Do you want to be a part of a change in the world? Extending the power of hope to someone in the midst of suffering is an immeasurable gift. With Unbound, a service organization dedicated to end human trafficking, hope, service and excellence echoes through every part of their mission. Join them on Saturday, October 19, from 10 a.m. to 12 p.m. for Not in My City, an outreach program dedicated to educating businesses on saying no to trafficking in our community.

Using methods of prevention, awareness, professional training, and survivor advocacy, Unbound unites churches and local communities to challenge human trafficking. Katie Leach, Program Director of Not in My City, knows that in order to stop trafficking, we all have to work together. It's not a matter of shutting our eyes and letting law enforcement deal with it. Especially in B/CS, where we're smack in the middle of the "Texas Triangle," the 60,000 square mile region where 70% of all Texans live, framed by Houston, Dallas, and San Antonio. Because there are so many travelers moving through the three cities on their way to somewhere else, there are far more opportunities for trafficking to take place. And we're not necessarily talking about victims who are moved from one city to another, but those who are victimized right where they live. Maybe someone in your neighborhood. Maybe your children's classmates at school.

That's why it's so important that the whole community gets involved. Unbound is always looking for volunteers, and the Not in My City event is a great place to learn more. Each eventgoer will receive training and be assigned a group and a location, then will go into the community to inform others on human trafficking and provide anti-trafficking materials to businesses. Leach says Not in My City is open to anyone, families included, "but we do suggest that if you bring your kids, they're at least middle school age and up, just because there are mature topics talked about."

Leach, and all Unbound volunteers, are driven by a passion to serve those that are trapped in a life built on being used by others. Of her own inspiration for getting involved, Leach says, "My heart just really resonated with the pain and suffering that people who are victims of human trafficking have to go through. There's over 40 million victims of human trafficking worldwide. It really felt like my calling in my career was to make a difference in these people's – and at least one person's – life."

The Bryan/College Station chapter of Unbound was launched in 2017 and is a part of Antioch Community Church but conducts anti-human trafficking projects around the world. Not in My City will give all an opportunity to stand up for those affected by the injustice of human trafficking.

 Mark your calendars: you're about to become someone who makes a difference! Leach adds, "Human trafficking cannot end unless everyone takes part in this . . . It starts with being aware and accepting that this is happening…and then we can make a change."
Visit http://bit.ly/Unbound2019 for more information on this event, or visit Unbound's website at www.unboundbcs.org.