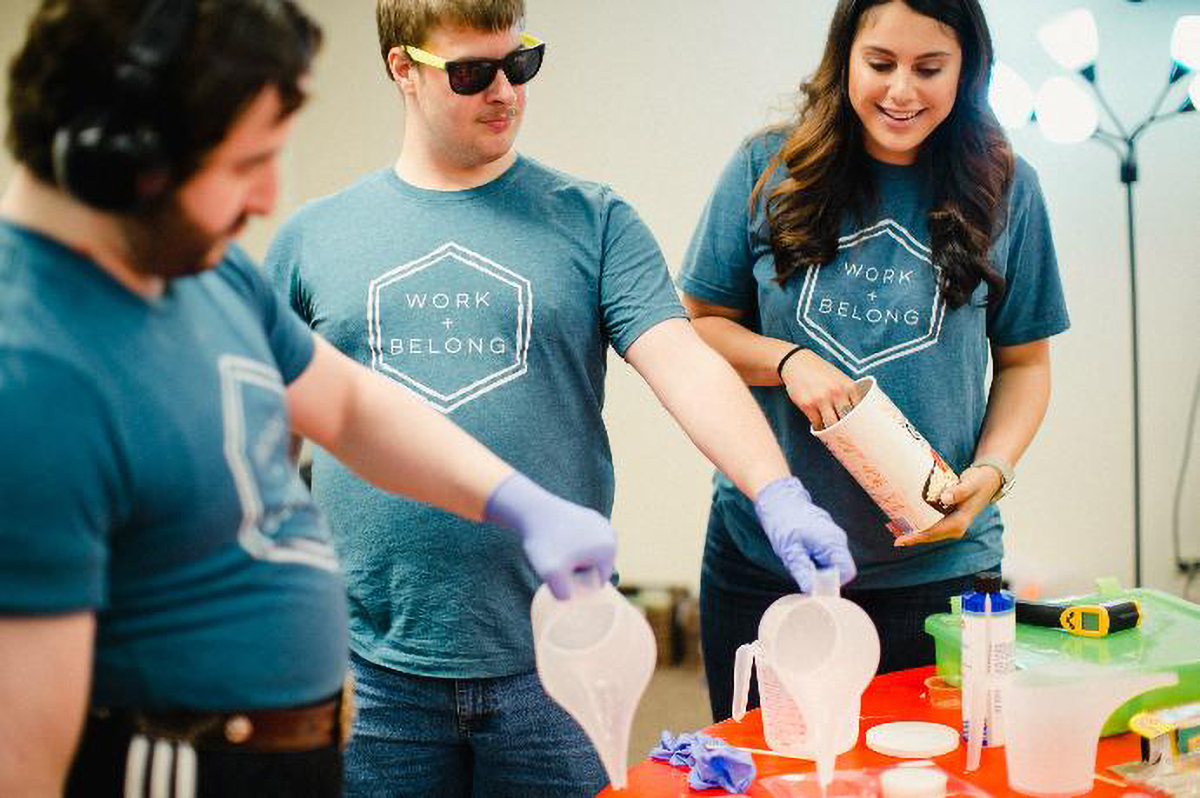 Every idea starts somewhere. For Taylor Ellerbrock, it began in the classroom. As a secondary school special education teacher, she witnessed firsthand how difficult life after the classroom was for a majority of her students. Nationwide, up to 80% of individuals with intellectual and developmental disabilities are not employed in the traditional workforce after finishing school. In 2016, after much research, brainstorming and prayer, Ellerbrock began a series of meetings with Rick and Carolyn Jones, BCS natives who were also facing down this crisis with their own children. It turns out the statistic holds equally true in our own backyard.
Together, they launched The BEE Community, a nonprofit organization that serves adults with special needs over the age of 22 with a hope-filled, sustainable solution right here in Bryan/College Station. The BEE (Brazos Employment Enterprises) Community accepts online applications for artisans on a rolling basis, and already has seven artisans under employ since officially opening its doors in August 2018. The artisans use their craftsmanship to create quality handmade products, including soaps, jewelry and dog treats, which are sold at local markets throughout the year.
They've found success with their initial product lines, and are in the process of adding even more enterprises in the coming months. Eventually they dream of owning a storefront which could serve as a bakery, coffeeshop and workspace. For now, their current workshop is filled with crafting, community and laughter.
Their first six months after opening, founder Ellerbrock has realized that not only has The BEE Community turned situations of isolation and unemployment into opportunities of work and belonging, it also created the added benefit of bringing her artisans' talents, positive attitudes, and skills to the forefront. "We want people to purchase our products because they are so good, not because of who made them," Ellerbrock shared.
If you are interested in supporting these local artisans and the BEE Community, be on the lookout for their booths at markets around town such as Lake Walk's The Local. Additionally, they are currently open for private and corporate donations, volunteers, and new artisans.
For more information, please visit https://bit.ly/2Ta5OHK
Every month, Maroon Weekly will shine a spotlight on a nonprofit organization working in our community. If you've got one you'd love to see featured, let us know at marisalbgrimes@gmail.com.