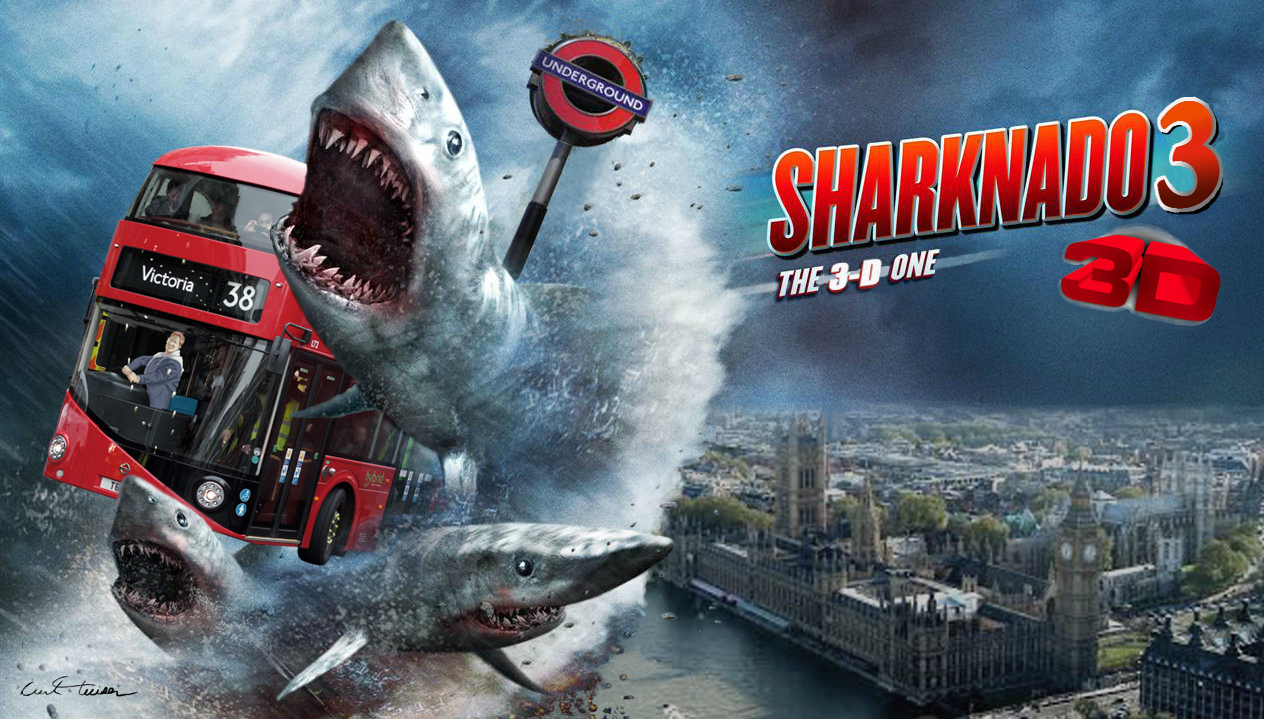 By Adrianna Zampieri
Two years after this country witnessed the first horrifying sharknado, Fin Shepard returns in the latest chapter of this thrilling saga wielding his trusty golden chainsaw to defeat the sharks once more. First he must survive a patriotic adventure to save Washington D.C. from imminent demise, and then he must make his way to the Universal Orlando resort in Florida to save his family. A trip to space might even be involved as a last ditch effort to end the sharknados once and for all.
Syfy has taken "Sharknado" to a whole other level, and rules of the game have changed. There is no calm before the storm in "Sharknado 3." Within the first ten minutes, there are sharks falling through ceilings, destroying national monuments, and snacking on politicians. Guns are blazing, bombs are thrown, buildings explode, and the movie is only just getting started.
It's chock full of ridiculous stunts, overdramatic scenes, and cringe-worthy one-liners, but that's the point. "Sharknado 3" is one of the most outrageous, ridiculous, physics-defying films out there, and it's so bad that it's entertaining to watch. Syfy is well aware of the "Sharknado" fanbase, so keep your eyes peeled for flying sharks and a fourth film sometime later this year.