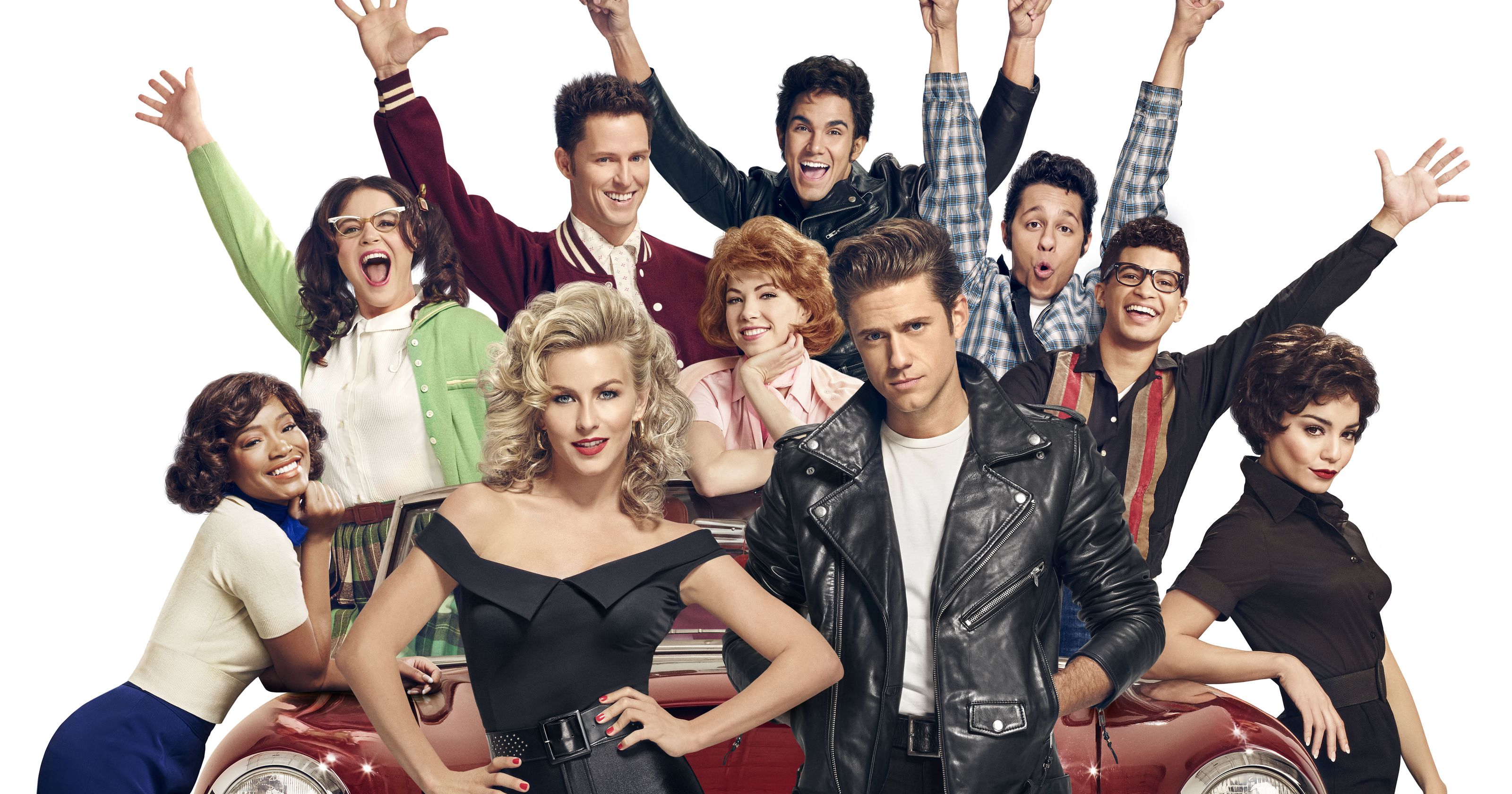 By Adrianna Zampieri
The Pink Ladies and T-Birds of Rydell High have returned. An iconic love story between a good girl and a greaser, the musical "Grease" first hit the stage in 1971 before evolving into a cinematic masterpiece of 1978 in which Olivia Newton-John and John Travolta left a permanent mark on Hollywood history. Earlier in January, it returned to our screens as a live, televised event now available on Netflix.
Julianne Hough easily sings and dances her way through the role of innocent and modest Sandy. Aaron Tveit tries his hand at portraying the suave Danny Zuko; however, no one can possibly top Travolta's innate charisma. The Pink Ladies include Vanessa Hudgens as cynical Rizzo, Keke Palmer as Marty Maraschino (like the cherry), Kether Donohue as Twinkie-loving Jan, and (believe it or not) Carly Rae Jepson as beauty school dropout Frenchy. Jordan Fisher and Carlos PenaVega star as misbehaving T-Birds Doody and Kenickie.
With a star-studded cast, how could "Grease: Live!" be anything less than peachy keen? Unfortunately, it fails to reach the bar set by its popular film predecessor. Overall, it's a generally enjoyable and entertaining musical revival; however, it's riddled with awkward moments of overacting. "Grease: Live!" is like Kenickie's car before the upgrade: functional but nothing special.