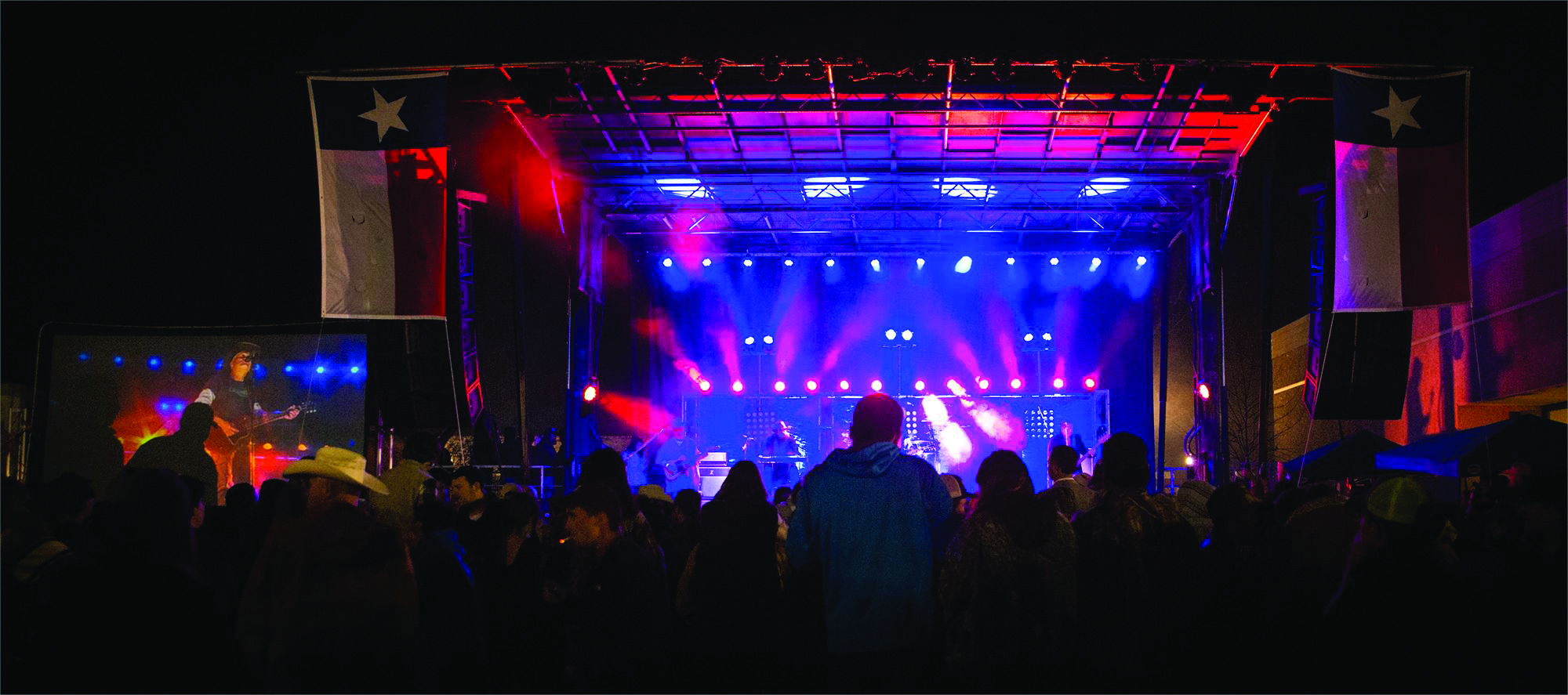 You know what they say, "Everything is bigger and better in Texas." We all know it's true.
So how could we have anything less than a huge party to celebrate Texas' independence?

There's no place better to celebrate Texas Independence Day than at Texas Birthday Bash with 20,000 other Texans on March 1 and 2. Taking place in beautiful downtown Navasota around City Hall at 200 E McAlpine St., this party is a mere stone's throw away from where the Texas Declaration of Independence was signed in 1836. There will be an array of festivities including, food, shopping, concerts and more! Texas Birthday Bash welcomes all ages and is proudly family friendly, so bring the whole crew.

If you haven't visited downtown Navasota, it's a cozy little town, filled with true to the bone Texans, stick to your ribs grub and a number of knick knack and boutique style shops. So plan to come in time to explore. Something to note is that at the festival, no outside food or drinks (including alcohol) are permitted, but there will be plenty of onsite food vendors to choose from.

Concerts are such a fun way to enjoy time with friends, and luckily, there will be plenty of live performances here. Friday will kick off with Chris Colston at 6:45 p.m. followed by Shotgun Rider at 8 p.m. and end with Sammy Kershaw at 9:30 p.m.. Starting at 1:00 p.m., Saturday will be filled with classic country artists like Texas 105 Band, Jon Stork, Kolby Cooper, Read Southall and Shane Smith and the Saints. You're sure to get your fill of Texas country that day.

Be sure to wrangle up some tickets from their website before they sell out. Prices range from $8 to $75, so it really depends on what you're looking for. Pre-sale GA tickets are $8 per day, $15 for a two day pass and $10 on day-of. If you're wanting a little bit more bang for your buck, the VIP tickets are the way to go. VIP costs $50 on Friday and $75 on Saturday, and this gets you drink tokens, a dinner token, access to the VIP area and a prime view of the stage. Do keep in mind that you must be over 21 to enter the VIP tent.

Be sure to bring some extra cash in your pocket to fill up on Texas BBQ or some new merch.
Doors open at 6 p.m. on Friday and 11 a.m. on Saturday. If you're looking for a place to stay, a number of locations are suggested on the Birthday Bash website.

You won't want to miss out on the biggest birthday party in Texas. Check out more info online. www.texasbirthdaybash.com