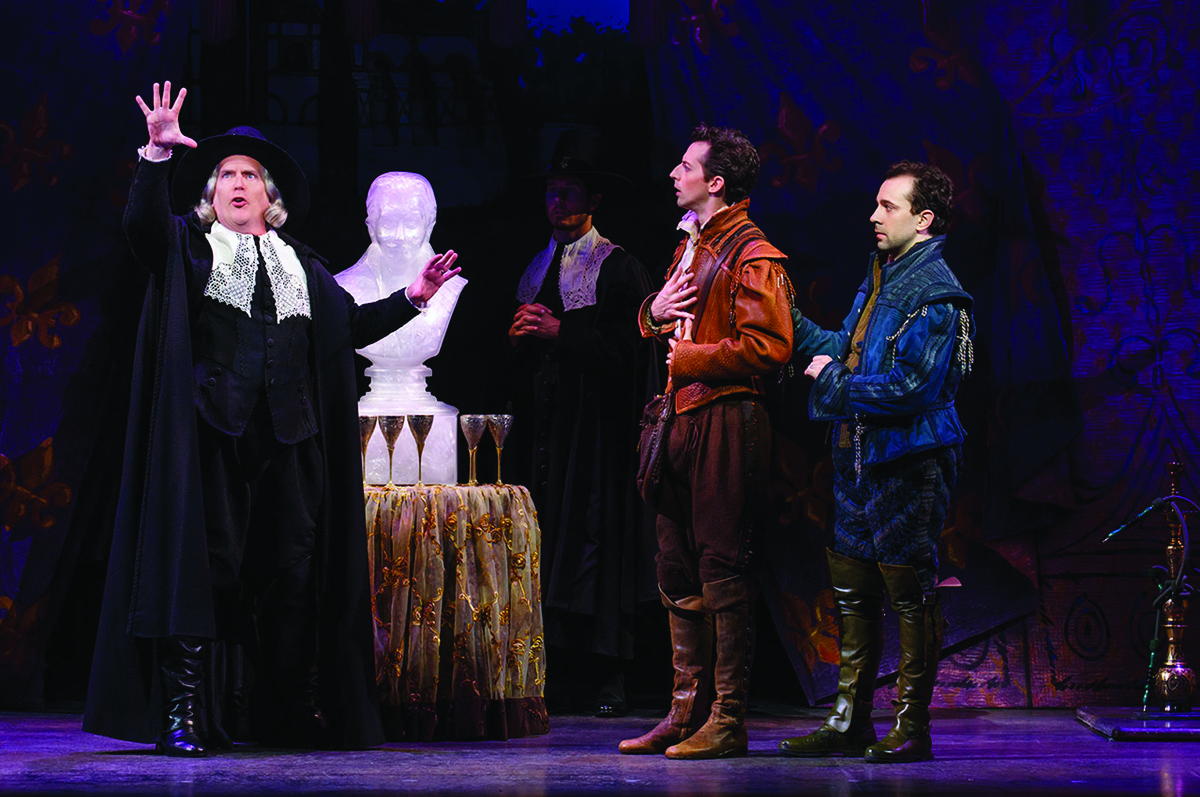 Let the curtains rise yet again! Presenting the live stage adaptations of "Frankenstein" and "Something Rotten," the Memorial Student Center Opera and Performing Arts Society continues to celebrate its 46th season called "Raise Your Voice."

First is the fairly recent Broadway hit "Something Rotten." Set in 16th century London, this unique performance tells the story of two struggling playwright brothers who end up writing the world's very first musical. This Tony-nominated production also includes a portrayal of William Shakespeare singing, dancing and acting, with a dash of witty comedy. The show will take place in Rudder Auditorium on Saturday, February 23 at 7:30 P.M. and Sunday, February 24 at 3:00 P.M.

Next in the lineup is Mary Shelley's iconic "Frankenstein." The play stems from the 18th century horror novel, a pioneer in the world of sci-fi, that tells the story of an unorthodox human science experiment gone sour. Surrounding the narrative are feelings of revenge, compassion, fury, and bone-chilling suspense. A master genius and his creation will leave you dangling from your seat. One of MSC OPAS' "Intimate Gathering" offerings, it will be brought to life in Rudder Theatre on Tuesday, February 26 at 7:30 P.M.

MSC OPAS is an organization founded at Texas A&M's Memorial Student Center in 1972. They have since opened doors to professional theater, music, and dance productions to entertain and inspire folks from all around the Brazos Valley. OPAS is supported and funded by ticket sales and contributions from charitable donors.

Get your tickets now! Available online and at the door.

For more information visit http://opas.tamu.edu/index.html