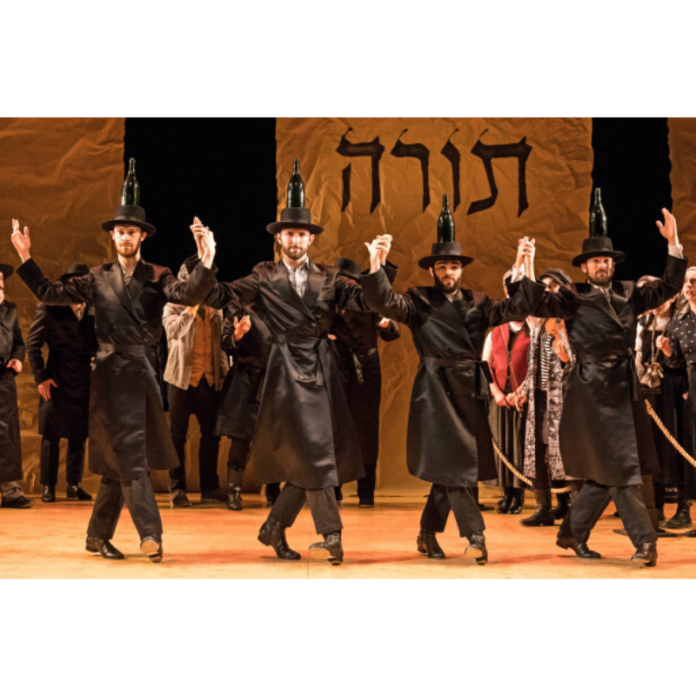 The MSC Opera and Performing Arts Society (OPAS) will be kicking off the second half of Season 47 beginning in February, and will finish out the season with a plethora of award-winning theatrical and musical performances sure to "enlighten, entertain, and inspire" all performing arts fans in the Bryan/College Station area.

"Steep Canyon Rangers" (Feb. 4)
The very first performance that will bring in the New Year and the Spring season will be a replete concert featuring this Grammy Award-Winning contemporary bluegrass music band. Come and enjoy the smooth croons of a band that for the past two decades has been entertaining bluegrass and folk rock fans alike.

"We Shall Overcome" — Featuring Damien Sneed (Feb. 7)
Music and African American culture coincide just in time to kick off Black History Month on a soulful note that is sure to lift the spirits of all in attendance. Damien Sneed will lead members of Prairie View A&M University Choir, Voices of Praise and Hutson Tillotson University Choir in performing musical works from gospel to Broadway, interwoven with the spoken words of Dr. Martin Luther King.
"A Capella Live" (Feb. 13)
"A Capella Live" will satiate music and acapella fans alike. The energetic show arranged by "Pitch Perfect" vocal producer Deke Sharon features the soulful carols of the grammy-nominated group Committed and includes performances from Pitch Perfect 2's The Filharmonic along with other dynamic singing acts.

"The Play That Goes Wrong" (Feb. 18 & 19)
Are you a fan of comedy? If so, come out and enjoy this knee slapping show that has Broadway howling with laughter. "The Play That Goes Wrong" is a quirky but insightful performance that the OPAS website describes as the "illegitimate Broadway Baby" of Sherlock Holmes and Monty Python.

"The King's Singers" (Feb. 27)
Get ready to be wowed by the vocal performances of this Grammy Award-winning acapella troupe. With their melodic harmonies, "The King's Singers" fill the air with chilling highs and lows that are certain to strike a chord with every music-lover in attendance.
"Beautiful: The Carole King Musical" (Mar. 17 & 18)
Get ready to be inspired by the touching true story of the world-renowned singer-songwriter Carole King. "Beautiful: The Carole King Musical" explores many facets of the singer's remarkable life while simultaneously enrapturing the audience with beautiful vocal performances sure to melt hearts and warm your Spring spirit.

Aquila Theatre's "1984" (Mar. 24)
If you're a fan of the world-renowned George Orwell novel of the same name or of plays with a relevant yet tasteful narrative of today's social climate, then this is the show for you. Come and see why The New Yorker called this performance "Beautifully spoken." It contains mature themes and some language though, so this one's not for the whole family.

"Fiddler on the Roof" (Mar. 31 & Apr. 1)
Looking for entertainment and an uplift to your spirit? Then be sure to see Tony award winning director Bartlett Sher's reinvisioned rendition of this critically-acclaimed box office smash hit! "Fiddler on the Roof" has been revamped to enhance the audience's experience of every facet of this theatrical classic while managing to hold true to the original.

"RENT" (Apr. 20 & 22)
This record-breaking Pulitzer Prize and Tony Award winning Broadway play features a diverse cast of charismatic and talented actors and actresses that are sure to touch the hearts of everyone in attendance. Be sure not to miss the chance to see the play that remains one of Broadway's top 20 highest grossing performances!

Tickets to all plays and performances can be found online at: http://opas.tamu.edu/index.html.