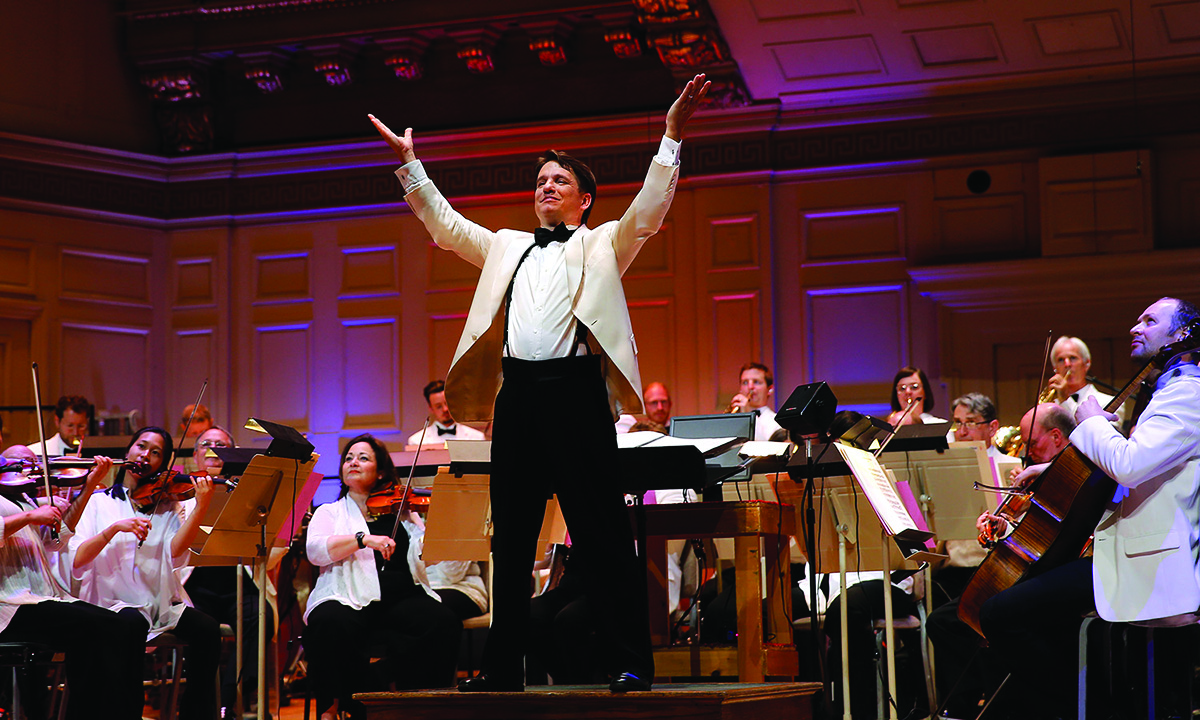 "Friends." "SpongeBob SquarePants." "Aggie War Hymn." What do these things have in common? Their music is very recognizable from the first couple of notes.
To hear those first few notes and immediately know where a song comes from says a lot about a score. Come Friday, March 22, the Boston Pops joins the 46th season of MSC OPAS at Texas A&M University, performing a collection of music composed by Boston Pops Laureate Conductor John Williams.
Who is John Williams? Just the multi-Oscar winning guy that wrote the score for some of our most iconic films. "Star Wars." "Jaws." "Harry Potter." That guy. The upcoming Boston Pops concert will be a tribute to his work, dedicated to his classical and pop achievements. And who better to perform such great works than the Boston Pops, known as  "America's Orchestra," one of the most recognized orchestras in the country.
For this spectacular evening, the Boston Pops will be led by Conductor Keith Lockhart. The MSC OPAS showing is part of the "Boston Pops on Tour," a journey taking the group across the country. The Boston Pops are currently travelling through the Lone Star State, which includes stops in Dallas, The Woodlands, San Antonio and Austin.
Don't miss out on your chance to see the nationally famous Boston Pops while they are in the Brazos Valley! The performance will begin at 7:30 p.m. at Rudder Auditorium. Tickets can be purchased through the MSC box office.
For more information, visit opas.tamu.edu/boston_pops.html